Muscat: The blessed month of Ramadan is right around the corner.
Just as we have evolved both collectively as a country as well as individually in our lives, so too have our experiences of Ramadan - the month of spirituality and gatherings.

In the earlier times of Ramadan it was all about the large family gatherings and long talks over delicious meals and the many games the children would play. It has been a time for feeding the hungry and extending feelings of compassion and kindness towards others.

Ramadan is indeed a month where nobody goes hungry.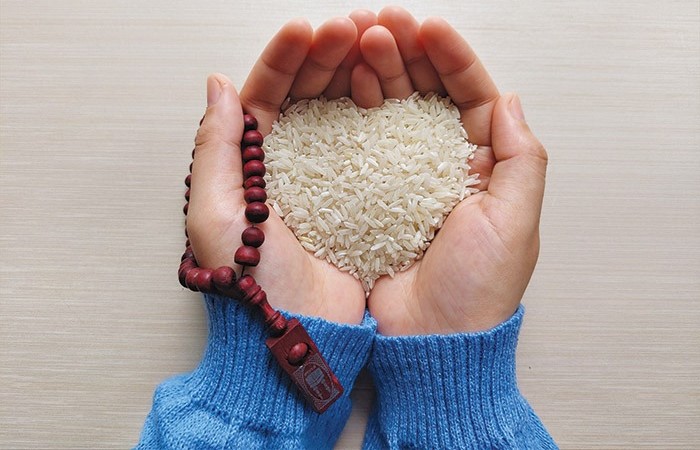 Ramadan is a time to connect with Divinity and with Community.
The celebrations have changed over the years but it continues to be an opportunity that binds people together with a sense of community and charity. We asked our readers across Oman about their experience of Ramadan and this is what they had to say.
One reader explains "before, in Oman, we used to go for gatherings where our extended families would meet and eat, maybe play cards sometimes or sit and talk. Sometimes they even stay until morning to eat rice and suhoor. " she smiles, reminiscing of old times, "nowadays, we don't do much. For iftar, we break our fast and simply pray taraweeh , and this is not a bad thing because Ramadan is a month of ibada - not to play cards!"

She recalls how during her childhood in Zanzibar, similarly there weren't as many gatherings because they had lived in the same home as their grandparents, cousins ​​and extended family.

Another reader, Badar, explains "as kids we used to fast until school and then eat at home," he laughs. "Ramadan in our childhood was also playing a lot of games together after iftar to use up all this energy we had. We used to play cards and games, one year it was football, another year it was cycling. It seemed, every Ramadan we had a sport we would focus on. Afterwards, as we grew older, we began to learn the true meaning of Ramadan, that it was not simply about restraining from eating. That the essence of fasting was about discipline in all aspects, from the food we eat, to the things we hear and see, and even the thoughts we had. We learned how to discipline ourselves from the inside out.And that is a powerful thing."

Connecting with One's inner Self
"Ramadan for me meant getting closer to yourself," a Muslim expat explains. We went to gatherings with my family once or twice this month, meeting all the extended family, and eating a lot of food. It was exciting because it was also a month where we got to taste special kinds of food they would make at home."

Another reader from Oman recalls "when I was a kid Ramadan was interesting, my family set a motivational system to encourage me to fast, for every fast I got paid 1 OMR and by the end of the month I would get my paycheck" he said , "As an adult, Ramadan was a good reminder to share our blessings and take care of one another."
"My favorite memories as a child during Ramadan was having our weekends blocked for family gatherings," another reader, Amal, explains "three days of every single Ramadan weekend! It brought us so close that we'd look forward to the month each year with the excitement of seeing our cousins ​​so often! Nowadays as families get bigger the number of gatherings have reduced to immediate family mostly. Having my own kids just starting to fast, I try to give them a similar experience hoping they will cherish them as I did."

Within our evolving priorities and our growing understanding and responsibilities towards what Ramadan truly means as we get older, amidst the changing landscapes of our increasingly digitized and diversified society where once social interactions and meetings were necessarily physical, there because there was no Whatsapp, Zoom or Instagram. The holy month of Ramadan is a special experience for all of us in different and evolving ways, and so we ask you, our readers

What do you do for Ramadan?

Share your comments on our Social Media pages at Facebook, Twitter and Instagram.

*This is a guest article written by Miss Najah Abdullah Al Riyami*