A still from the event.
Ibri: In partnership with bp Oman, Youth Sada held a closing ceremony for bp Oman's social investment programmes which have benefited 3,342 members of community in Ad' Dhahirah region in the last year. Her Excellency Professor Rahma Al Mahrouqi, Minister of Higher Education, Research and Innovation was present at the ceremony. The programmes included the Youth Sada Centre Initiative, the Reading Family programme, Ad'Dhahirah Leadership Forum, and the Habbah programme.
The programmes in general targeted different groups across the communities including small and medium enterprises (SMEs), entrepreneurs, project leaders, children, parents as well as college and university students.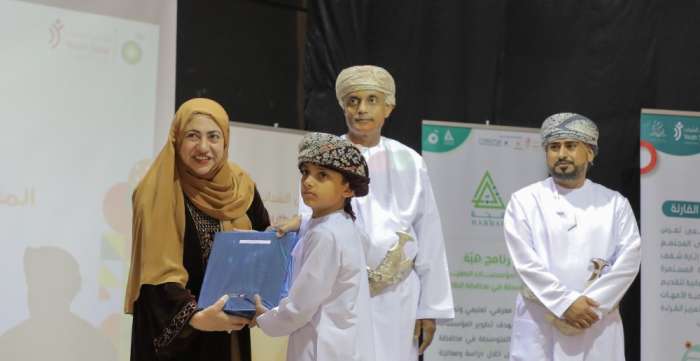 A still from the closing ceremony for bp Oman's social investment programmes.
In 2022, Youth Sada Centre was able to incubate 21 initiatives and benefit 361 beneficiaries. The Ad'Dhahirah Leadership Forum which focused on topics related to the Environment and Natural Resources, was able to benefit 1,006 Omani youth. In addition, the Reading Family programme benefitted 724 participants which included 292 school students through various activities this year, and the Habbah programme was able to enhance and develop 19 SMEs and benefit 1,251 participants through the entrepreneurial workshops in 2022.
Ibrahim Al Hinai, bp Oman's Social Investment Specialist, commented: "Our partnership with Youth Sada begun in 2018 and continues delivering positive impact to community members in Ad'Dhahirah region. Over the last five years, 10,000 members of community in the region benefited from several initiatives with a main focus on advancing Oman's youth. Oman's youth is thriving with skills and talent, and these initiatives have proven to set them up for success."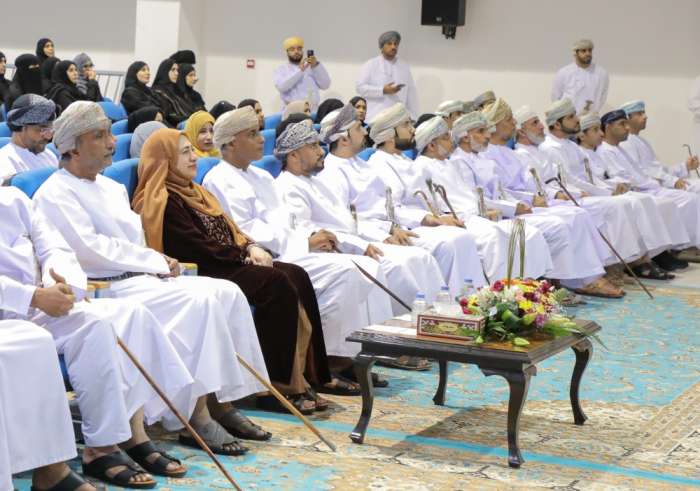 The dignitaries look in rapt attention at the proceedings of the closing ceremony.
Qais Al Maqrashi, Chief Executive Officer at Youth Sada, further added: "Over the years we have developed and enhanced our programmes to meet the top standards and I'm proud to say that our programmes were able to achieve several awards nationally and internationally to prove that. The Youth Sada Centre was awarded with the best initiative award by the National Youth Committee in 2019 and the Voluntary and Humanitarian Award at Kuwait in 2020. The Reading Family programme was able to win second place and fourth place in 2021 and 2022 respectively, at the Cultural Initiative Competition as part of the Muscat International Book Fair. The Habbah programme was able to win the Youth Proficiency Award recently in 2022 for the entrepreneurship field. We are grateful for bp Oman's support in delivering these initiatives."