A group of European tourists whom I met on the beach last week were impressed about Oman as the weather has now cooled making it easier for them to visit many of the attractions across the country.
They have been in Oman for a week and plan to extend another week to explore the country more. One of them, to my surprise, said "Oman is a heaven on earth in January."
He described towns like Jabal Al Akhdhar, the desert, beaches and the mountains as "spectacular." I nodded in agreement but his enthusiasm made me think. If a group of tourists like him find Oman "a heaven" in the winter why we are not doing enough to promote the country?
He said that there was natural beauty surrounding every city, town or village in the Sultanate. He noted that all was needed is the re-branding of the country with more efforts.
I think many Omanis do not "see" their country the way a foreign visitor sees it. They look the other way when the mist descends on the peaks of the mountains or the fluffiness of the clouds hover over the horizon. That particular tourist was impressed about the drive he took to various towns of Oman. He 'noticed' that every area he went was different from the last one.
He even said villages and towns had "their own unique signature" of attractions. He was surprised to notice that there were not enough visitors exploring on the "natural beauty" in those areas. I simply had no answer to his queries. He invited me for coffee to show me all the photos and videos he took during his visit.
He was 'bubbling" with enthusiasm as he spoke describing all the attractions in different locations he visited. He said he would be back next winter to visit places he had no time to visit. He even took out his notebook to jot down the places he should visit next year when he returns.
We shook hands before we parted company and exchanged contacts.
Guest Columnist Saleh Al-Shaibany.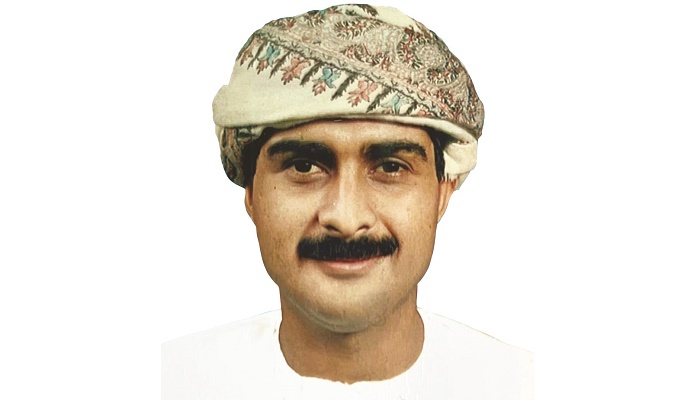 Hours later, I was watching Oman Television broadcasting a documentary of local culture and tradition. It was all in Arabic and that made think about the whole thing. Why channels like Oman Television do not regularly do the same documentaries, with a little modification, but in English language to be screened in different countries?
All it needs is a little more concentration on branding Oman as a destination of natural surrounding and rich heritage to bring in more visitors for the economy to receive a boost. Sometimes a vision is not enough but the willingness to make things happen is important. Oman can easily attract more than 10 million tourists a year. Tourism will also help local suppliers and service providers with the extra cash they need to survive to give a boost to rural areas economy.
There are many winners in tourism development. All it needs is a little more effort to create awareness to commercialise the hospitality industry by giving it more credibility it deserves.