Muscat: His Highness Sayyid Theyazin bin Haitham Al Said, Minister of Culture, Sports and Youth patronised over the Omani Equestrian Festival held at Al Rahba Racecourse in the Wilayat of Barka on Wednesday.
The event was organsed by the Ministry of Culture, Sports and Youth with the participation of the Royal Cavalry and Oman Equestrian Federation.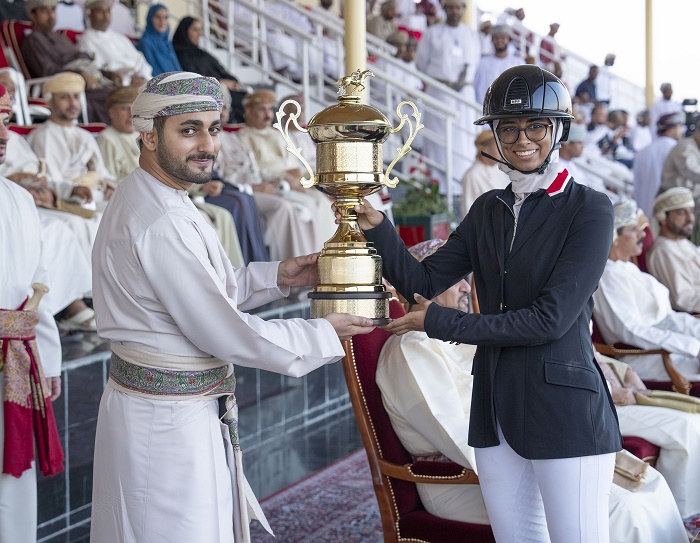 Organising the festival, which also included horse races, comes within the framework of HH Sayyid Theyazin's attention accorded to equestrian sport and upgrading its level in the Sultanate of Oman.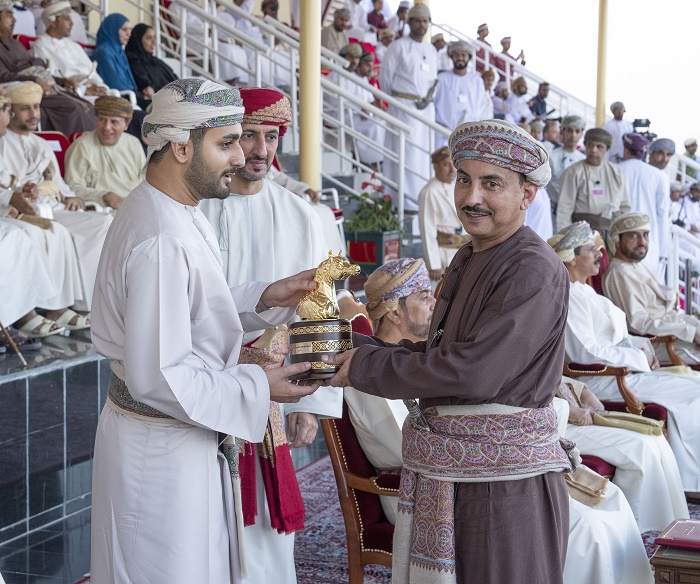 The festival's race included five rounds; three of which were dedicated for pure Arabian horses, one for thoroughbred horses and the main round was dedicated for pure Arabian horses (local breed). The main round carried the name of HH Sayyid Theyazin.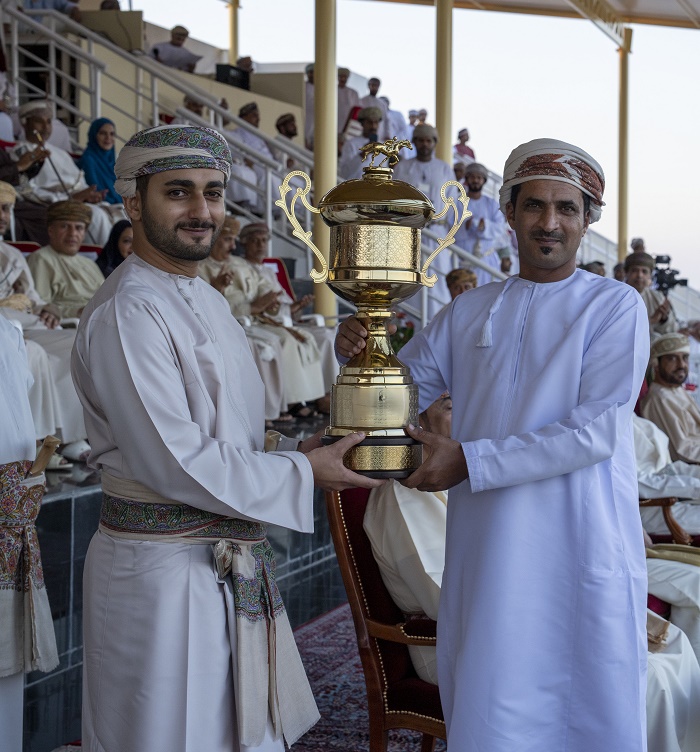 Diverse shows of equestrian sports were staged between the rounds of the race by male and female jockeys of the Royal Cavalry in accompaniment of musical pieces.
At the end of the event, HH Sayyid Theyazin honoured horse owners who achieved top places during the five rounds of the race.