Knowledge Oasis Muscat (KOM) has witnessed many modernisation and development works in the field of infrastructure, roads and buildings. KOM also witnessed remarkable modernisation and technological developments. --Jafar bin Mohammed Al Ajmi, General Manager of Knowledge Oasis -Muscat.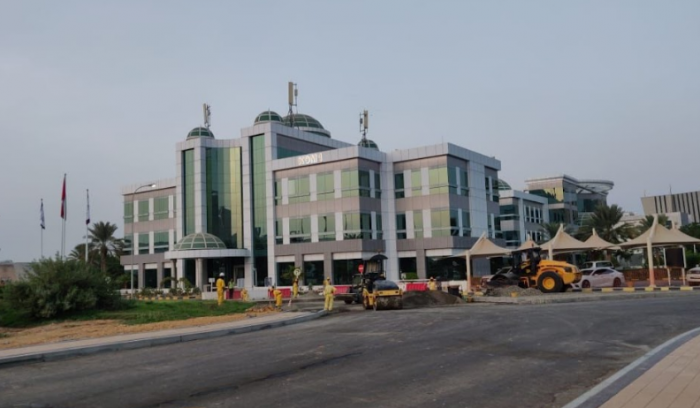 Development works took place at KOM, the technological arm of the Public Establishment for Industrial Estates (Madayn). Could you please brief on these modernisation and development works and what they include?
The infrastructure development works at KOM are carried out through execution of the Ring Road Project and its ancillary services, including provision of services in all areas.
What are the sectors that witnessed development? Are they the facilities or the smart systems or both?
The development works include infrastructure which is supported with smart systems in the cameras and lighting poles.
Are the modernisation and development works carried out with a view to provide excellent infrastructure for serving the investors?
Yes. Although KOM provides distinct services, we at KOM are keen and aspire at all times for development and modernisation and for provision of advance means of modern technology.
There are road diversions at KOM. What are these diversions for?
The road diversions are temporary and they are there during the execution of the project.
What are the services KOM offers for tenants or investors?
KOM aims to provide the best services consistent with the needs of investors and there is an integrated service centre, 'Masar' for investors which facilitates all procedures.
Are the infrastructure facilities at KOM complete? Or, are they yet to be completed?
Not yet ready, yet. However, work is in progress and all the facilities are expected to be completed by the beginning of next year.
Last March, KOM launched KOMmunity Initiative for providing a platform for companies investing at KOM for exchange of views and experiences, cooperation and enhanced communication. What is the purpose of the initiative and what does it offer to investors?
This initiative has been launched to boost communication among investors in the sector and for exchange of the latest developments in the information/ knowledge sector and modern technologies.