Muscat: The first round of the Oman Freestyle Championship was held yesterday at the Muscat Arena circuit of the Oman Automobile Association, where the two Emirati contestants, Abdullah Al Naqbi, Theiab Al Mansouri were crowned the round.
The first round was held under the patronage of His Excellency Basil bin Ahmed Al Rawas, Undersecretary of the Ministry of Culture, Sports and Youth for Sports and Youth, amid a great crowd that filled the stadiums of the circuit and ignited it with enthusiasm by encouraging the contestants.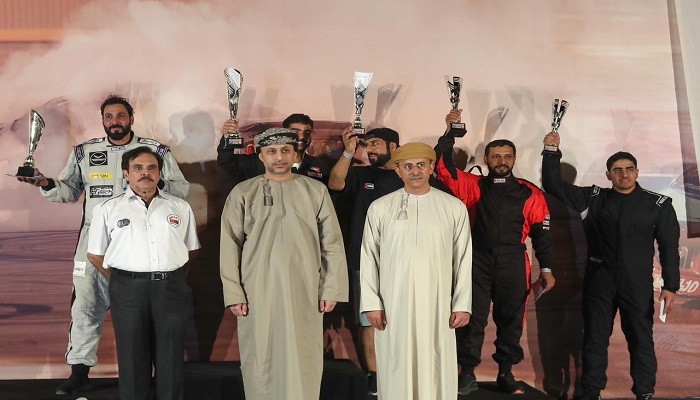 In the saloon car category, the Emirati racer Abdullah Al Naqbi won first place, and the Emirati racer Khalifa Ibrahim came in second place, and the Omani racer Mazen Al Kharousi took third place.
In the four-wheel drive category, the Emirati rider Theyab Al Mansouri came in first, and the Omani racers Salem Al Saadi and Yarob Al Hinai won second and third place.
In conclusion, His Excellency Basil bin Ahmed Al Rawas crowned the winners of the first places. It is worth noting that the second round of the championship will be held on Friday, November 11.