London: His Majesty Sultan Haitham bin Tarik arrived on Friday on a several- day visit during which His Majesty the Sultan will offer sincere condolences on the death of Queen Elizabeth II and congratulate King Charles III of the United Kingdom of Great Britain and Northern Ireland and Head of the Commonwealth on ascending the throne.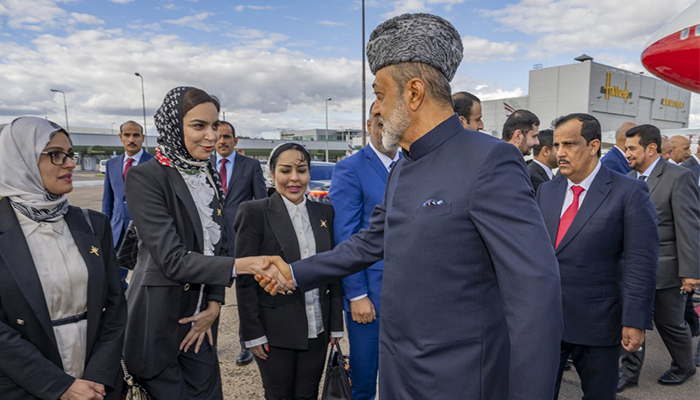 Upon his arrival at Stansted Airport in the British capital, London, His Majesty the Sultan was received by a representative of the British monarch and members of the Sultanate of Oman's embassy in the United Kingdom.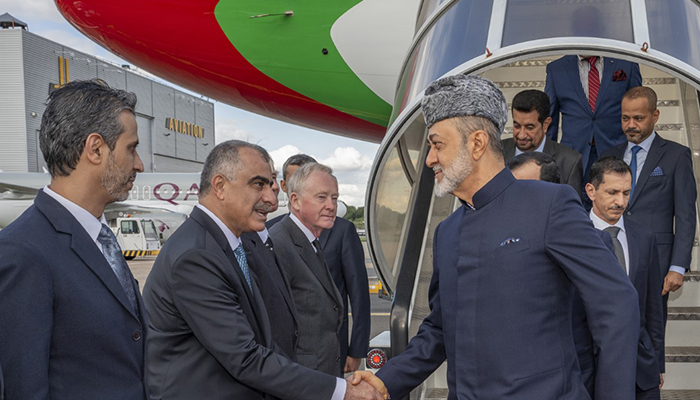 His Majesty the Sultan is accompanied during the visit by Sayyid Khalid bin Hilal Al Busaidi, Minister of the Diwan of the Royal Court, and Sayyid Badr bin Hamad Al Busaidi, Minister of Foreign Affairs.