U.S. Army deserter Bergdahl faces life in prison as sentencing hearing opens
World
Monday 23/October/2017 17:49 PM
By: Times News Service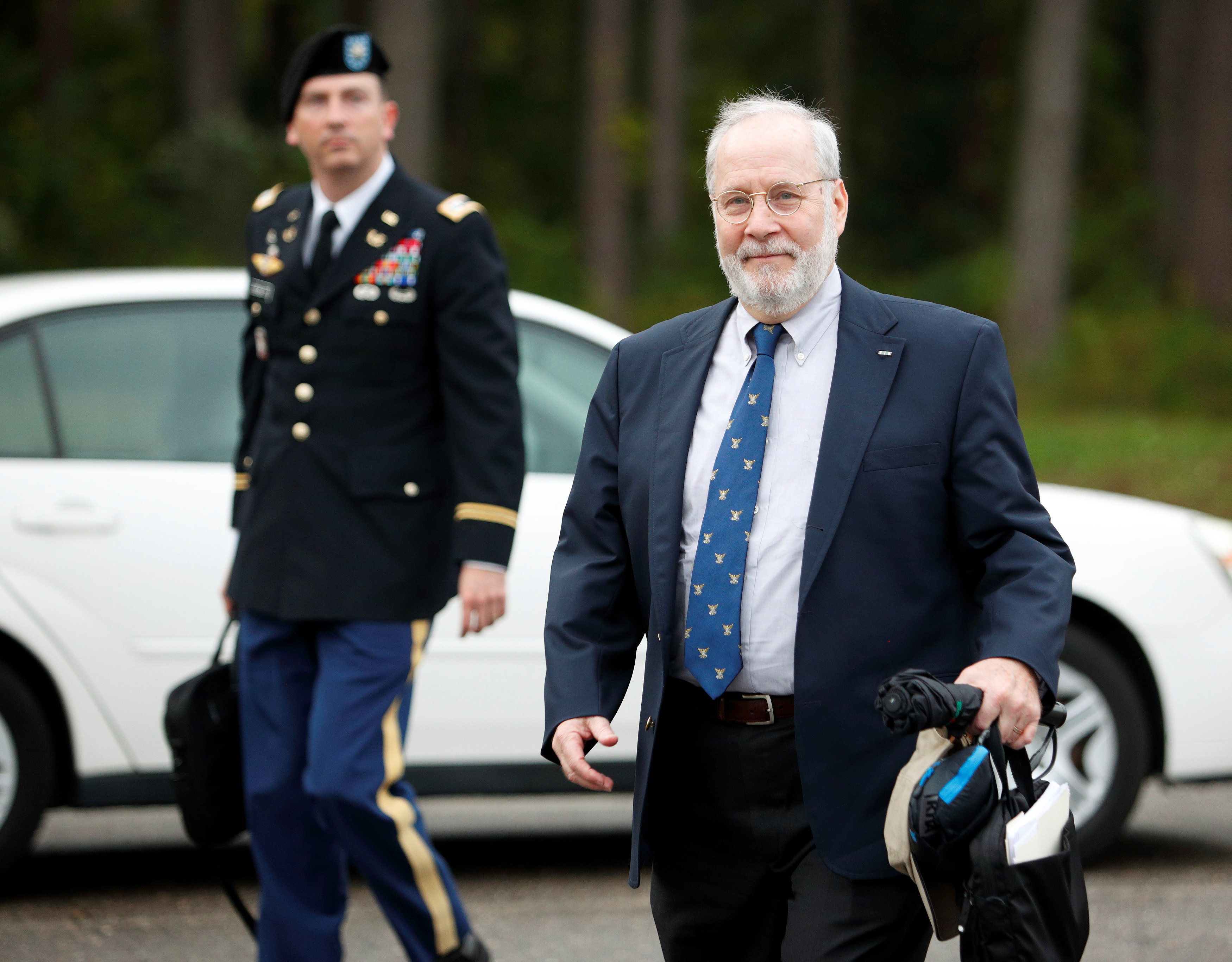 Fort Bragg: Sentencing proceedings start on Monday to determine the fate of U.S. Army Sergeant Bowe Bergdahl, who could face life in prison after pleading guilty to deserting his duties in Afghanistan in June 2009 and endangering the lives of fellow troops.
The hearing at North Carolina's Fort Bragg is expected to include testimony from soldiers injured in the dangerous search for Bergdahl, who walked off his combat outpost in Paktika province to report what he said were "critical problems" in his chain of command.
The 31-year-old Idaho native was quickly captured by the Taliban and spent the next five years suffering torture, abuse and neglect in captivity. A Taliban prisoner swap that won his release in 2014, organized by the administration of then-Democratic President Barack Obama, was criticized by people in the military and by Republicans.
During last year's presidential campaign, Republican Donald Trump called Bergdahl "a no-good traitor who should have been executed."
Former Army Corporal Jonathan Morita said in a phone interview on Sunday that he may testify this week before Army Judge Colonel Jeffery Nance about his injuries, including one to his hand during a 2009 search operation.
Morita said he believed Bergdahl should be dishonorably discharged and sentenced to as much as life in prison.
"A fair sentence, I hope, for his actions and what it created," Morita said.
Navy SEAL Senior Chief James Hatch, shot in the leg during an attempted rescue, is also expected to speak at the hearing, his attorney, Buddy Rake, told KPHO-TV last week. Rake could not be reached on Sunday.
Bergdahl pleaded guilty on Oct. 16 to desertion and misbehavior before the enemy, with the latter offense carrying a possible life sentence. He entered a "naked plea," meaning he does not have an agreement about the sentencing terms with prosecutors.
While the Army will focus on the damage caused by Bergdahl's actions, his attorneys are likely to present expert testimony about his suffering in captivity in hopes of securing a more lenient sentence, military law experts said.
"He will try to show that he was imprisoned under harsh conditions and was subjected to severe punishment," said Richard Rosen, a professor at Texas Tech University's law school.
Bergdahl, who testified in court that he tried to escape his captors 15 times, admitted wrongdoing but said he never intended to put anyone at risk.
"At the time, I had no thoughts that anyone would come searching for me," said Bergdahl, who remains on active duty in a clerical job at a San Antonio base.