Muscat: Arwa Al Zadjali & Viji Kunjachan qualifies for the top ten winners of the Hotelier Middle East Awards 2022
Hotelier Middle East Awards aims to reward individuals who, through their dedicated efforts, contributed to the development of hotel services, and were able through their actions to help the property become one of the best hotels in the world. Their contribution and success in the work is often not visible to most of the people who visit the hotel, so that this award will be an incentive for them to shine and compete with their peers.
Omani contestant Arwa bint Ahmed Al Zadjali, Cluster Graphic Designer, one of the best performers of the InterContinental Hotel Muscat & Crowne Plaza Muscat OCEC, qualified for the final stage of the "Hotelier Middle East Award 2022" as "In House Marketing Person of the year-2022", which aims to achieve development in the hotel sector, in which about 1200 participants participated this year from Middle East region.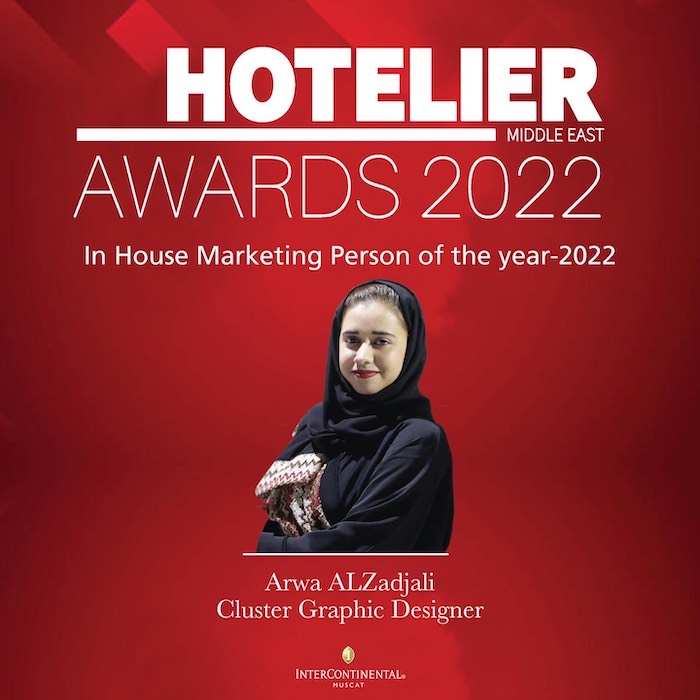 Arwa Al Zadjali is the only woman in the Middle East to pass this competition out of 1,200 participants from the Marketing Department among the employees of the IHG Hotels Group this year. In her first year of participation in this competition, Al Zadjali qualified among the list of ten eligible to win.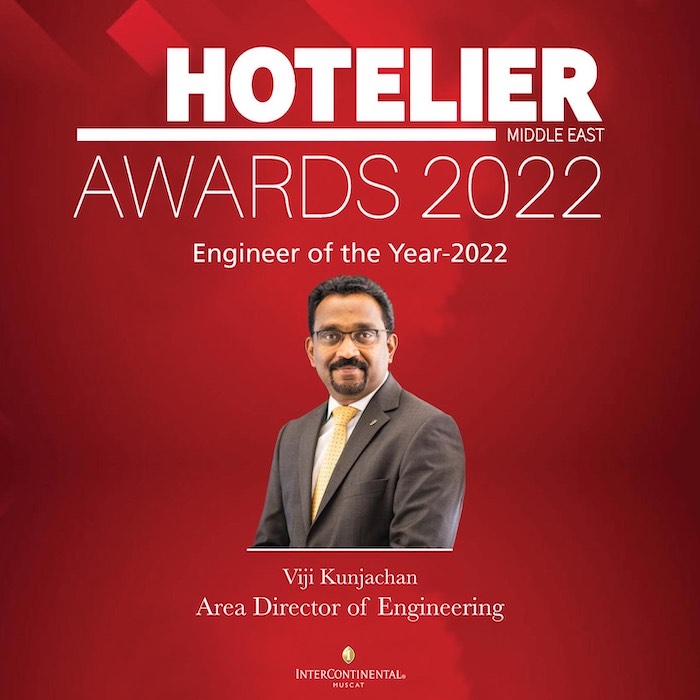 On the other hand, Viji Kunjachan our Area Director of Engineering has been shortlisted in the "Hotelier Middle East Awards" as "Engineer of the Year-2022". Viji is a seasoned engineering professional with over three decades of proven results and a wide range of proficiencies relevant to the hospitality industry. 32 years of his long career he has been working with IHG Group last 25 Years, for this competition, and the winners of the competition will be crowned on Thursday, September 8, 2022 at the JW Marriott Marquis Hotel Dubai, Business Bay.