Muscat: Citizens and residents celebrated Eid Al Adha with great enthusiasm and religious fervour.
For some, however, the festival turned tragic as more than 10 people died as heavy rains lashed Oman during Eid holidays.
This apart, more than 20 people had to be rescued by the government bodies after they swung into action. "Some are still missing and a hunt is going on to rescue them," one of them said.
Despite the tragic incidents, families living in Oman say that this has been the best Eid Adha celebrations they had in two years.
As the holidays began on Friday, people were seen flocking to the tourist destinations despite heavy rains being reported in large parts of Oman.
Then there are people who fasted and then did a 'Qurbani' or a sacrificial offering. "It's a ritual that we've maintained for years," Mohammed Ali, an Omani national said.
He also said: "After a couple of years' restrictions, this Eid was special as it was reunion time for the entire family."
COVID-19 pandemic
Coming as it did with the lifting of all restrictions due to COVID-19 pandemic, the people celebrated the festival like never before.
They visited their relatives' homes, shared goodwill messages, and had a great family get-together.
Massive celebration
In wilayat of Muttrah, a massive celebration was organised to celebrate Eid Al Adha on July 11.
The celebration was organised at the coastal road in Muttrah from the fish market to the area close to Riyam Park.
The celebrations included Al Ayood activities display of Omani food and products of SMEs, sports activities, sea activities, classic cars show, motorbikes show, fine art exhibition along with the participation of art troupes.
Locals and expatriates in Oman made the most of the five-day Eid holiday and took a much-needed and extended break from the stresses of daily life. Many took the opportunity to travel overseas.
Travel agents had put together packages to many destinations, including Turkey, Georgia, UAE, and Europe, among others, for people to spend their five-day Eid break. "I took my family to Turkey for four days," said Ravi, an Indian expatriate.
There were others, however, who chose to travel within Oman: Salalah, Masirah, Al Ashkara, where temperatures were quite low because of the rains.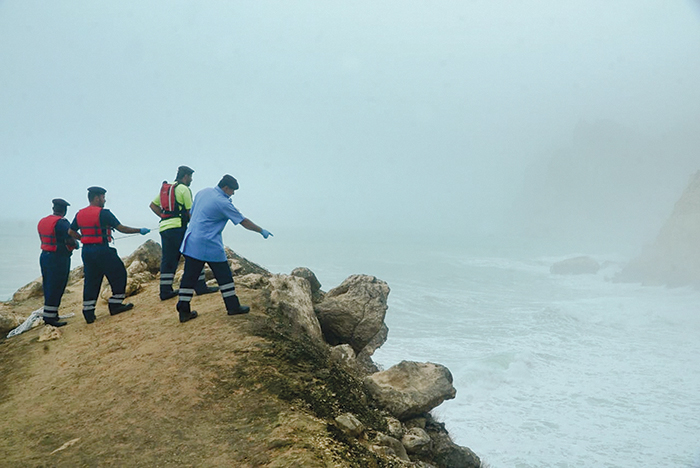 Security fences
Amid all these celebrations, however, tragedy struck many families when they chose to ignore the warnings and instructions of Royal Oman Police (ROP) and Civil Defence and Ambulance Authority (CDAA) and crossed the security fences in the beach areas or were trapped in the over flowing waters of the wadis in the Sultanate.
In one such tragic incident, a family of eight people fell into the sea after they crossed the safety fence of Al Mughsail Beach.
Later, keeping in mind the heavy rainfall across the Sultanate, the CDAA on Sunday decided to temporarily close all the tourist sites across Oman.