Health insurance mandatory for private sector in Oman from next year
Oman
Tuesday 26/September/2017 13:26 PM
By: Times News Service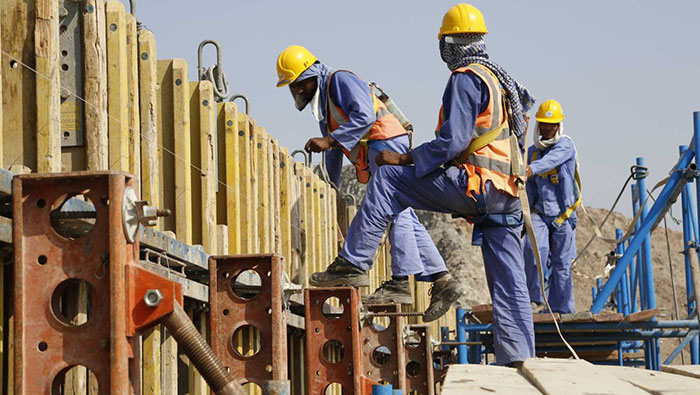 Muscat: Mandatory health cover for nationals and expats working in the private sector will be enforced from early next year, the government has announced.
Dr. Ahmed bin Mohammed bin Obaid Al Sa'eedi, Minister of Health, said the new healthcare system would be rolled out from "the beginning of next year." The news was welcomed by residents, doctors and experts alike, but there were warnings that the system should be robust, so that companies cannot find a way around providing cover.
The minister said currently, only 9 per cent of Omanis and 10 per cent of expats in the private sector are insured and that Oman needs a health insurance plan.
"We hope to start the health insurance plan in the private sector for nationals and expats working in that sector in phases from the beginning of next year," he said.
"The aim of the health insurance plan is to raise the quality and efficiency of the private health sector, which must compete with the public health sector, and this cannot happen unless there is proper financing in the private health sector, which could come from health insurance."
The minister, speaking at a health conference in Muscat, added: "We must find new ways to finance the health sector."
"In the Sultanate, spending on health costs about 3 per cent of the national income; however, more spending does not mean better quality. There are countries which have increased spending on healthcare, but have witnessed a drop in quality. We have to make sure we address that in our regulations," he said.
Abdullah Salim Al Salmi, executive president, Capital Markets Authority (CMA), said: "Health insurance helps in providing high quality medical services to residents and is a major driver of the economy. There has been an increase in medical facilities and also an increase in the cost of medical. Our major challenge is to implement high quality services with less costs by drafting concrete regulations. The proposal has been adopted to start mandatory health insurance."
Dr. Waleed Al Zadjali, president of the Oman Medical Association, said: "Treatment in the government health sector is almost free, and people are insured. It (health insurance) is by law mandatory, but it is not implemented 100 per cent. But next year from January it is going to be made mandatory for all firms and health insurance should be well organised."
Health Policy
"My advice is to have the National Health Policy, which protects patients, doctors, and also health service providers. This hasn't started yet but is under discussion. The policy is an international policy related to health insurance. For example, different insurance companies have their own guidelines and policies, but we need a minimum requirement that should be a standard among all the insurances to be covered. As a national insurance, it will cover and protect all."
Ahmed Al Hooti, member of Oman Chamber of Commerce, said: "I think it should start with companies that are ready to implement health insurance because if we look at SMEs, we know that they barely make profits to have the luxury of providing their employees with insurance cover."
"I think the idea is good to offer quality healthcare to employees, but the implementation must be in phases."
"There has been an inflation of 5 per cent in health insurance premiums from 2015-2016 in Oman," Steve Clements, director at Willis Towers Watson said. Robin Ali, head of Practice at Consilient, helped other states implement regulations, and believes regulation is the biggest challenge for the whole health insurance law.
"There are four challenges to implementing health insurance, which include a regulatory role, policy and pre and post implementation challenges. If the policies are not properly stated, companies will find a way to go around them," he said.
"We are happy to hear this as since the start of this year our companies have denied renewing our health insurance, citing bad market conditions. It is a real struggle when you don't get the right benefits. It's like not having peace about it," Alok Mehta, a resident of Oman for last five years, said.
"Consultation fees with doctors doesn't cost much, but it is the cost of treatment and medicine that really requires money, so the insurance people receive should cover this, at least to some extent. It should also cover serious cases of medical emergency, because we have seen many cases of people suffering from heart attacks or strokes, but they try to ask for a reduction in the fee, because they cannot afford treatment as their insurance will not cover it," said Dr A. Basheer, senior internist and diabetologist at the Badr Al Sama'a Hospital.