Muscat: Establishing itself as a trailblazer in Oman's rapidly growing social commerce sector, rising tech company, iON, has welcomed a string of strategic partnerships during its participation at Comex 2022.
Over the three days, iON signed four Memorandums of Understanding with Atyab Food Industries, Salalah Logistics, OTAXI, and the local fintech company Mamun. The partnerships will provide access to iON's in-house software, unlock opportunities for mutual collaboration, as well as enhance the main pillars of e-commerce in areas of logistics and financial inclusion.
To date, iON has invested over a quarter of a million dollars in developing its core technology, iON Basket, to serve a variety of businesses across the retail industry covering manufacturers, distributors, merchants and finally, individual online sellers and buyers.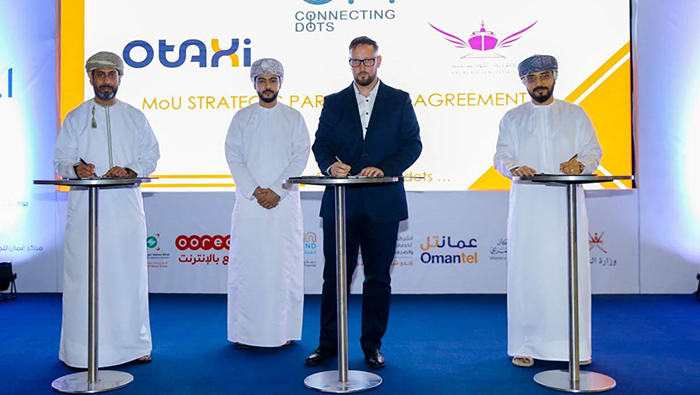 "Our vision is simple; it's to help businesses grow using the full potential of e-commerce. Technology is our speciality, and our purpose-built platform has been designed to fit a diverse number of projects, sectors, and requirements. By harnessing the power of data, we are helping our customers gain greater access to the market as well as supporting the digitalisation of their business operations. The ultimate result is to save them time and money, improve accuracy and efficiency, and enhance both the sellers' and the consumers' experience," said Moawiya Alrawas CEO and co-founder at iON. "With our combined expertise and capabilities, and an integrated network of industry partners, we are positioning ourselves as a preferred technology provider for B2B and B2C companies of all sizes."
Founded in Oman, and with a branch in Poland, iON can position itself as a large software house with access to highly skilled developers in both continents. The uniqueness of its technology comes from being a social media-first solution, allowing businesses to sell directly from their social media pages while at the same time, automating their orders and inventory, offering multiple payment methods, and starting to utilise CRM data to improve their customer experience.