Muscat: His Majesty Sultan Haitham bin Tarik hosted an official luncheon at Al Alam Palace guest house on MOnday in honour of Dr. Ebrahim Raisi, President of the Islamic Republic of Iran on the occasion of his visit to the Sultanate of Oman.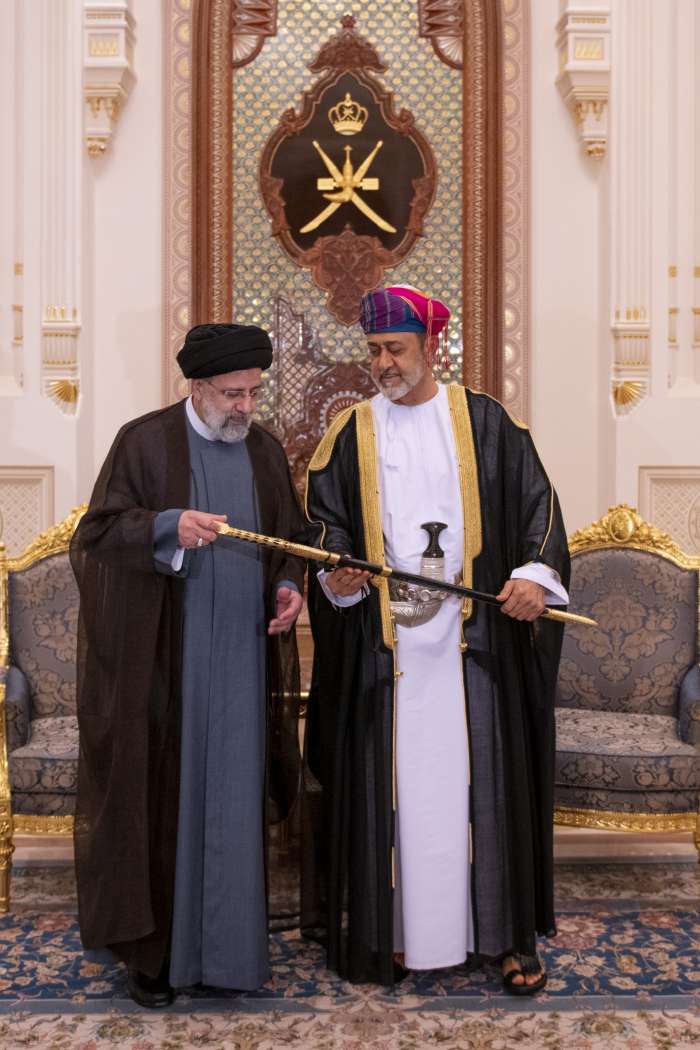 Prior to the luncheon, His Majesty the Sultan presented an Omani Sword as a commemorative gift for the Iranian President.
The luncheon was attended by the Royal Family members, ministers, chairmen of the State Council and Shura Council, commanders of the Sultan's Armed Forces and the Royal Oman Police, as well as ambassadors of the Arab and friendly countries.