Muscat: People looking to spend a memorable Valentine's Day this February 14th are spoilt for choice this year. Here is all (and more) you can do next Monday: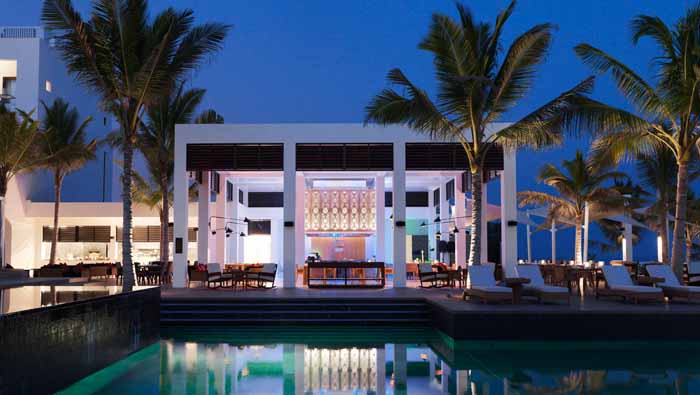 Sheraton have also organised two swanky evenings on 14 February: couples can treat themselves to a five-course meal at Reehan Lounge priced at OMR45, or a four-course dinner for OMR30 at the swish Cliff Deck in Muscat Bay.
"All you have to do is come dressed to impress, and let these star chefs do the rest," said Sheraton.
People who want to spend a day ensconced in luxury and get away from the stresses of life can check into Shangri-La Al Husn, where a meticulously-prepared spa day, including treatments featuring frankincense grown in Oman, awaits them. The spa is named after 'luban', the Arabic word for frankincense.
At the Luban Spa, which is supposed to be the first of its kind in Oman, people can enjoy "a different way of living that sends you to a world of beauty, peace and luxury," said the hotel. "For thousands of years, luban has been known as the gift of kings and has been as highly valued as gold. As such, Luban Spa offers a myriad range of precious Omani frankincense treatment rituals for the body and mind infused with warm Arabian hospitality."
Al Husn's Couple Paradise package includes a two-night stay, breakfast for two, dine by design at a location of choice, couples' massage at the only Luban Spa in Oman, and daily afternoon tea and the signature aperitif hour. Rates begin at OMR 197 per night.
At the Dunes by Al Nahda, enjoy an amazing experience at OMR115 for a stay and a special Valentine's Day dinner at Fleur Restaurant, inclusive of house beverages. "Solemnise your bond of timeless love this Valentine's," said the resort.
Up in the mountains, guests staying at Anantara Al Jabal Al Akhdar can enjoy a feast for all the senses. The luxurious elevated resort – located 2,000 metres above sea level – offers an exquisite array of elegant dining experiences and cuisines, as well as exclusive spa retreats.
Veritable feasts for diners to choose from have been laid out at all of the resort's restaurants: there's Italian at Bella Vista, the modern flavours of Arabia at Al Qalaa, and a private, intimate dinner for guests in the privacy of their own villa. While all of these experiences begin at OMR80, the one that is not to be missed is the exclusive OMR500 Dining by Design package.
"Set up only on request with a private table, roses and all the trimmings, this package will create the ideal romantic setting for you and your significant other," said the resort. "Dine amongst the clouds, with spectacular views of the mountains, and complete privacy to truly get the one-on-one time you and your loved one deserve."
Another blowout has been planned at Alila Jabal Akhdar, where guests can indulge in a four-course menu starting at OMR 54.
"Guests can soak up the surroundings in a romantic rose petal bath and enjoy a complimentary couples massage along with an inclusive daily à la carte breakfast and luxury three-course set dinner menu at the award-winning Juniper Restaurant," said the hotel.
Guests can also enjoy a special four-course menu, while cherishing an intimate private dining experience.
Anantara's other resort in Oman, Al Baleed in Salalah, also has many options, depending on how much people want to spend. The Asian buffet at Mekong is priced at OMR 20 per head, and a five-course set menu is also set out by the beach, but a far more private setting is available for couples who want something more intimate, starting at OMR 160 per couple.
"Love is truly a splendoured thing when the right ingredients are gathered," said Al Baleed Resort. "Relish the romance of a private dining experience on the sands in a private cabana, beside the lapping Arabian Sea. Your personal chef will help curate the perfect five-course menu to take your love to greater heights."
The resort's signature spa also has a number of exquisite massages and rejuvenating treatments on hand.
Meanwhile, Alila Hinu Bay in the Dhofar, located in Mirbat, where the mountains meet the sea, can enjoy a sophisticated yet quaint setting. "Guests can rejuvenate at Spa Alila and enjoy an inclusive couples massage or cosy up for a romantic dinner at Sea Salt Restaurant, serving the finest fresh catch and decadent dishes all from locally sourced produce," said the resort.
Beginning at OMR56, visitors to the hotel can enjoy daily a la carte breakfast and dinner, Valentine's inspired in-room amenities, a 60-minute long couples' massage, and complimentary hospitality from Alila.