Muscat: The number of Covid-19 cases in the Sultanate of Oman are doubling every 6 days, analysis has shown.
On Sunday evening, the Ministry of Health shared a graph of cases vs time and pointed out that the latest analysis of the epidemiological situation showed that cases had doubled every 6 days.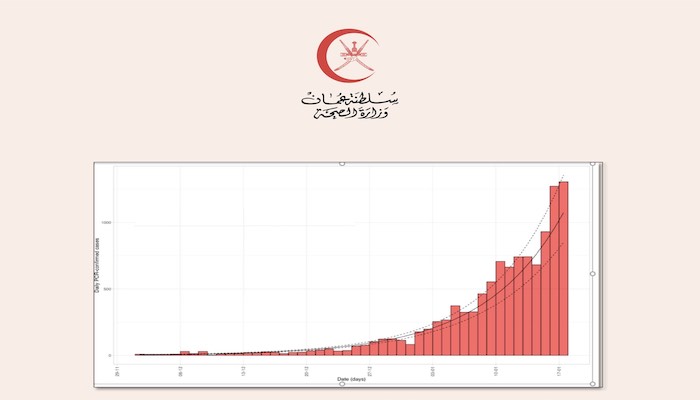 Image: A graph shared by the Ministry of Health
Oman reported 4,166 new cases and 3 deaths in the 24 hours till Sunday afternoon, according to numbers shared by the Ministry.
Speaking to Oman TV earlier, Dr. Amal Al Ma'ani, Director of the Department of Prevention and Infection Control at the Ministry of Health, confirmed that 99% of infections in the Sultanate of Oman are of the Omicron variant.