CHICKEN TALUMEIN SOUP
Ingredients
4 cups of chicken stock
1/2 carrot- diced
3-4 cabbage leaves- finely choppped
1/2 cup instant noodles( boiled and cooked)
1/4 - boiled and shredded chicken
1/2 tsp sugar
1/2 tsp black pepper
1tsp soya sauce
2 tbsp cornflour dissolved in 1/2 cup water
Preparation
Mix stock, noodles, chicken and bring to a gentle boil in a saucepan.
Add the carrots, cabbage and boil further for 2 minutes.Season with sugar, salt, pepper and soya sauce.
In another bowl, mix cornflour with 1/2 cup water and add this paste to the boiling soup while stirring frequently so that no lumps are formed.
Boil for another 5 minutes.Remove from fire and serve hot.
CHILLI GARLIC NOODLES
Ingredients
1 cup noodles
3tbsp oil
1 tbsp crushed garlic
1/2 tsp red chilli flakes
Salt as per taste
1/2 tsp white pepper powder
2 tsp soya sauce
1 /2 tsp red chilli sauce
Preparation
Cook noodles as per packet. Heat oil in a wok and add the garlic and stir fry for a minute.
Add the noodles and chilli flakes and stir fry on high heat for another minute.
Reduce heat and season with salt, pepper , soya and chilli sauce.
Fry for another 3 minutes till the noodles turn a pale brown.Serve hot!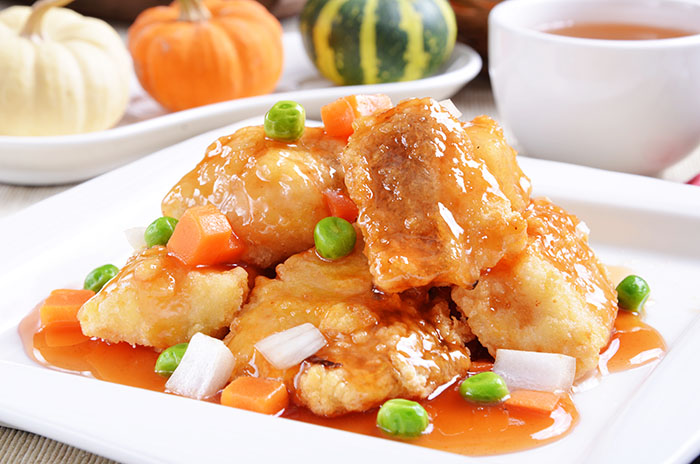 MONGOLIAN FISH
Ingredients
350 gms white fish fillet - cut into bite size pieces
For marinade
1 egg
1/2 tsp salt
1/2 tsp pepper
2 tbsp flour
2 tbsp cornflour
For the sauce
4 tbsp oil,
1tsp chilli powder
2 tbsp garlic, minced
2 spring onions - finely chopped
3 tbsp ketchup
1 tsp vinegar
A pinch of sugar
Salt and pepper to taste
2 tbsp cornflour mixed in 1/2 cup water
2 tbsp coriander leaves- finely chopped
Preparation
Marinate the fish in all the ingredients of the marinade and keep aside for 45 minutes.
Heat oil in a wok and deep fry the marinated fish pieces till golden brown.
Drain on a kitchen towel and keep aside.
In a another pan, heat oil, add garlic and saute for a minute.Now add the spring onions and stir fry for a minute.
Season with chilli powder, sugar, salt and pepper. Add 1/4 cup water so that the spices do not burn. Now add the ketchup, soya sauce and vinegar . Stir well.
Bring this mix to a boil and add the cornflour mixed in water and keep stirring continously so that no lumps are formed.
Add the fried fish pieces along with spring onions green and coriander leaves and cook for another 2 minutes.
Serve hot!