Ibri: Flood and rain water caused by cyclone Shaheen have flowed into an inland lake in the Governorate of Ad Dhahirah, causing it to fill up for the first time since 2019.
As a result of cyclone Shaheen, water has returned to the Safa lake in the Empty Quarter desert.
Shihab Al Shandoudi, a photographer from Ad Dhahira, said, "Al Safa sand lake in Ad Dhahirah is formed by the water in the wadis that flow into the desert."
According to citizens in the governorate, water was last present in the lakes during the rainy season in 2019. They completely dried up after April 2020.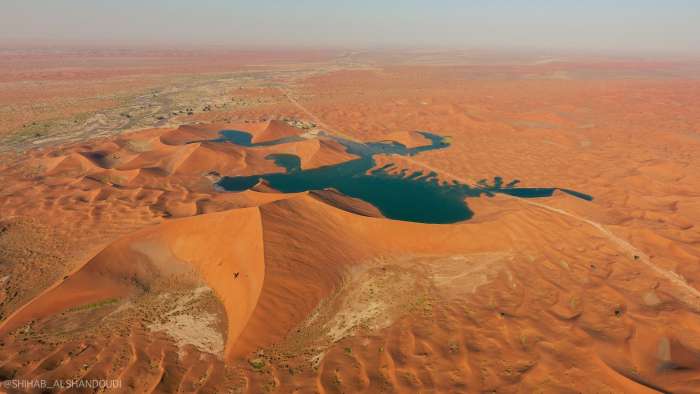 Safa lake is considered by some to be a stunning oasis in the middle of the desert, formed due to seasonal rain and water from wadis from both the Dhahirah and Buraimi governorates.
Safa is the Arabic word for 'view' or 'clear', and both meanings do the incredible lake justice: Safa's pristine, clear waters contrast with the stunning views of the desert around it, the sand dunes arrayed in a series of peaks and trough as far as the eye can see.
People from the Dhahirah region and other surrounding places often visit Safa lake, when they are in the area, or as part of a weekend trip. The place is also popular among picnickers and those who enjoy camping.