Rahma Khalfan Saif Al Busaidiya was the first Omani to represent young researchers in Lindau Nobel Laureate Meeting, in 2016.
Muscat: Omani researchers have been asked to sign up for next year's Lindau Nobel Laureate Meeting, which will take place between June 26 and July 1 next year.
The event provides researchers the opportunity to learn and interact with Nobel Laureates, thereby gaining ideas and inspiration to take their work forward.
The Ministry of Higher Education, Research, and Innovation (MOHERI), is accepting applications until 2 pm on October 17.
Rahma Khalfan Saif Al Busaidiya, a demonstrator at the Department of Physics at Sultan Qaboos University, was the first Omani to represent young researchers in this meeting in 2016.
"One of my dreams to meet Nobel Laureates in physics came true, when I met 29 laureates in the 66th Lindau Nobel Laureate Meeting," she said.
"It was outstanding chance to hear their experience that strongly helped me to thrive mentally and created in me great mettle for the long term "Such a valuable meeting has guided me to the research area that I am working now on in the University of Manchester, as a PhD student," Al Busaidiya added, saying she is now in close interaction with Prof. Andre Geim, who won the Nobel Prize in 2010, and his team.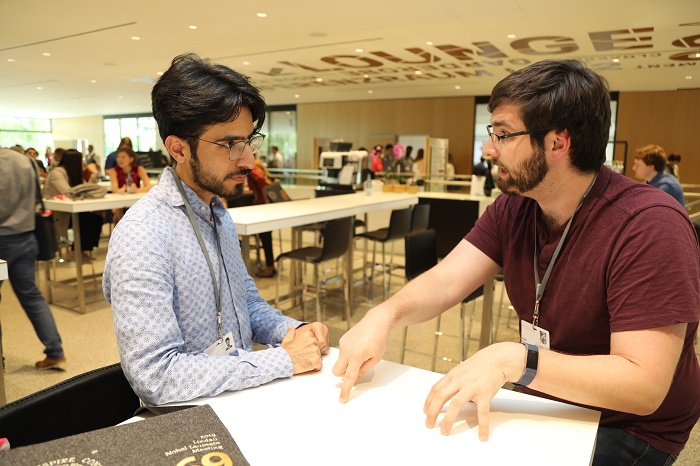 Dr. Abdulraheem Rashid Al Balushi, who holds a PhD in theoretical physics at the University of Waterloo in Canada, met with many excellent young researchers, both inside and outside his field at the Lindau meeting in 2019. "The exchange of ideas led to fruitful research collaborations, which led to a number of publications in the year after the meeting," he said.
As for research collaborations he could make after participating in the Lindau Nobel Laureate Meeting, Abdulraheem managed to set up research collaborations. He also contributed to five publications, three of which were an indirect result of this meeting.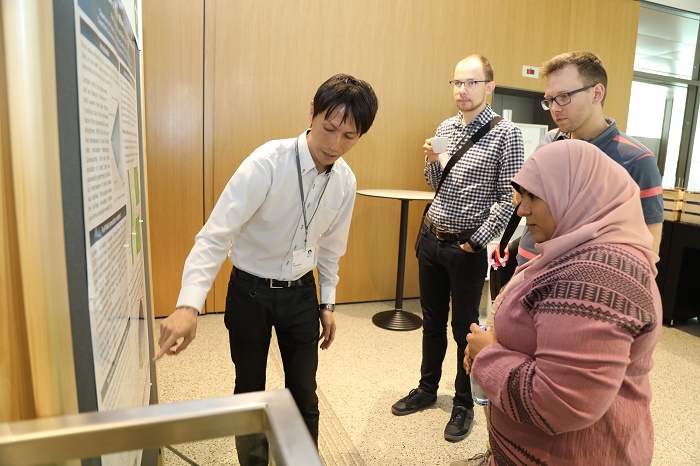 Dr. Sausan Al Riyami also took part in the Lindau Nobel Laureate Meeting 2019 and joined the Baden-Wurttemberg Post Conference Programme for young scientists, which took place after the 69th Lindau Nobel Laureate Meeting. She was selected among the 16 shortlisted from 200 young scientists who applied for this programme, where she visited more than 13 research institutes in the south of Germany.
Commenting on her experience in Lindau, she said, "I had a chance to meet many outstanding researchers, and exchange a lot of ideas through networking during that event."
One of the main benefits for Dr. Haitham Al Mahrouqi, an ophthalmology resident doctor at the Oman Medical Specialty Board, who represented Oman at the 68th Lindau meeting in 2018, was the inspiration he received after learning of the persistence and perseverance of Nobel Laureates and the love of the work they do.
"Meeting with the most prestigious researchers from around the world, and getting a close insight into their lives and the nature of their job was an unforgettable experience," he said.
"You also meet people from all around the world with similar research interests, and can seek out opportunities for potential collaboration."