No less than forty-two artists of Rangrez came together to put up a show of forty-eight paintings under the title of 'Simply 100'. This show was part of the on-going celebrations of the Indian Embassy leading to 75 years of India's Independence.
It was opened by the famous Colombian artist of Muscat Rebecca Nigrinis. Rangrez is the artist group of the Indian Social Club, Muscat led by Dr. Satish Nambiar. 'Simply 100' was called so because each painting was a metre by a metre. The theme was left to the imagination of the artists. This was the ninth virtual art exhibition by team Rangrez for this year.
It was curated by a group of three. Uma Gopinath, who is a key member of the group, Soubam Priyananda, who deals with the aesthetic aspects of posters and design for the artist group and Sushmita Gupta, the convenor and the driving force of this active group.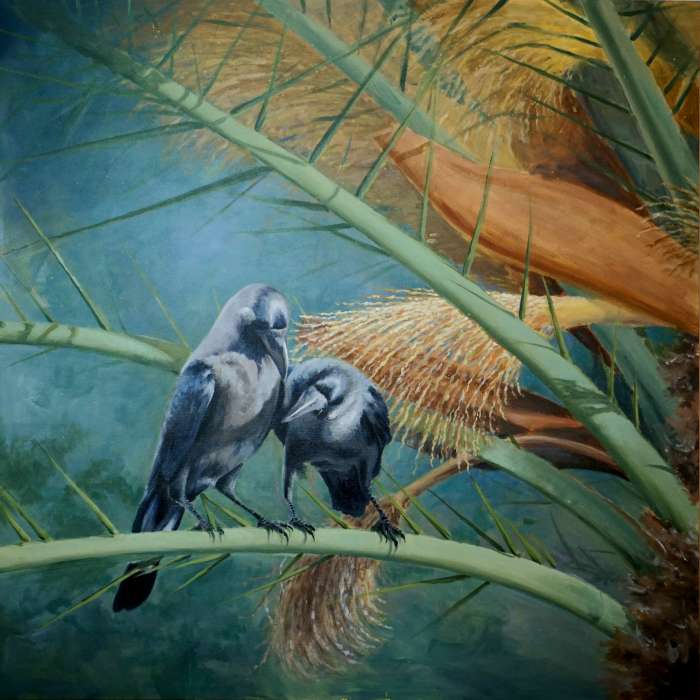 The paintings were exquisite to say the least. all of the forty-eight paintings were divided into sections of abstract, landscapes, human figures, animals and Oman. There were multiple entries from three artists that made it to the exhibition. Uma Gopinath made two, Asawari Deoras submitted three and Sushmita Gupta painted four.
The curators thoroughly enjoyed the experience. Soubam said, "I am thankful to Sushmita and Uma for considering me as one of the curators for the online art exhibition— 'Simply 100'. Indeed it was a good learning experience to work with them. I also thoroughly enjoyed the process of curating from the ideation to the execution."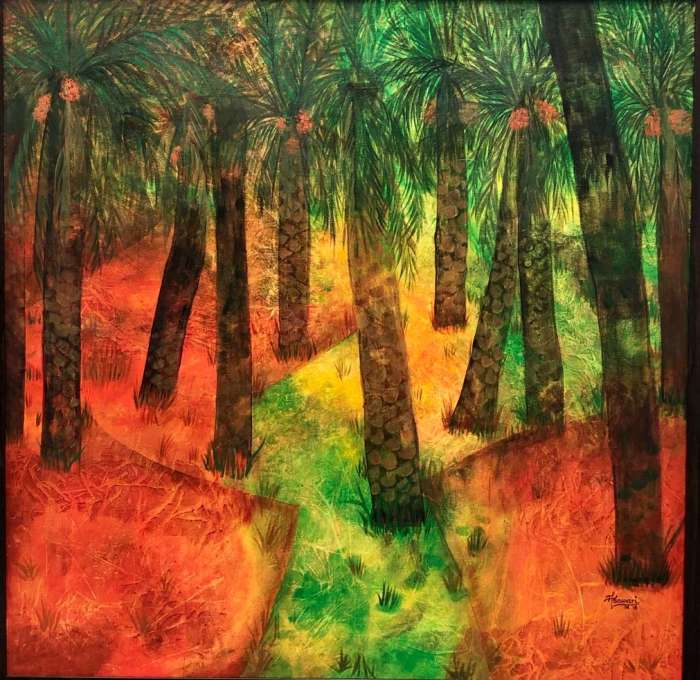 Uma said, "This is the best time to be an Indian artist in Oman. The platform that Rangrez has provided us Indian artists is unparalleled. With each event we have had wonderful works rendered by our members. From always being behind the scenes to curating this exhibition has been a great experience for me. It opened my eyes to look beyond what is seen in a painting to what is being told and why an artist paints what she paints."
Sushmita said, " Rangrez artists had never before been challenged by any of the curators in the group before to go as big as a 100X100 cms. This challenge came with a freedom of expression because there was no binding on the topic. Therefore it was truly a journey into the mind of the artists and it turned out to be an experience worth cherishing."