Across the world, students are slowly returning to in-person lessons, some doing so after more than a full academic term of remote classes or even a disruption in learning. Oman is no exception, slowly and steadily, bringing about the resumption of in-person schooling in the country, with most schools having reopened this week.
In the aftermath of the pandemic, students - from tiny tots to university students have shown that it is possible to adapt to previously unimaginable circumstances with creativity and openness. At the same time, Covid has also highlighted the need for continued learning and exposed the inequities in access to education.
While each student's experiences have been different, to a great extent and as permitted by access to technologies, students in Oman have adopted and navigated the then-new normal of online and remote lessons. Zoom meetings, Google Classrooms, and other Learning Management Systems, may have become a part of their everyday lives. Now, as they resume physical schooling, this brings another change, another milestone in their resilience path. In-person instruction and a classroom setting is of paramount importance, as of course, a critical element of learning for students is social learning, learning from their peers as much as from their teachers.
In addition, this next phase brings with it unique possibilities – a starting point for the changes needed in education to ensure that students are equipped with 21st Century skills like adaptability, resilience, and innovation. Nevertheless, there are also some challenges that these students may face as they try to grapple with a new reality.
Learning Gaps
Even if a student had access to full-fledged online lessons, it is expected that school closures would have brought about some kind of learning gaps in academic as well as extra-curricular competencies. It is essential to identify these areas of improvement for each student and develop an individualized plan for bridging these gaps. Remedial instruction, with blended learning and continued access to educational resources outside of campus, could help in this regard.
Reduced Attention Span
Across the world, attention span has been steadily decreasing over the past decade. Add to that the digital disruption brought about by Covid. In such a situation, students returning to classrooms may find it hard to sit still or focus their attention on a single task. However, this can be mitigated by utilizing various educational technologies to make learning more interactive and fun.
Separation Anxiety & Homesickness
After months of being cared for at home, students may find it hard at first to be more independent and self-reliant than usual. This could be as true for college students moving away from parents as for kindergartners and primary school students leaving the familiarity and comfort of home. Hence, keep communication channels open between students, parents, siblings and friends so that students are better able to cope with these changes.
Feeling Overwhelmed
Initially, some students may feel overwhelmed by the sudden load of stimulations – the increase in physical interactions, in-person instructions, classwork, homework and more. Educators and parents need to be understanding and give them time to settle through the transition period.
Mental Health Impact
During the school closures, students may have experienced the effect of the pandemic in different ways. Some may have lost family members while others may have suffered due to the social isolation. As they come back to group-setting after an extended period of stress, they may be concerned about the virus or the safety implications. Or, thoughts about bullying or having to interact with multitude of people may be causing them anxiety. It is important that schools, teachers, counselors and parents try to address these concerns with right and relevant emotional support.
Academic continuity is one of the biggest priorities of the world as we strive to continue to battle the pandemic. As important as that is, the reopening of the schools also offer a shot at a larger goal – of reimagining age-old pedagogical practices and resetting education. One of the silver linings of remote schooling was the shift in focus to student-led learning. Even as our students return to their old classrooms, may they continue to play an active role in their learning, becoming a self-enabled learner.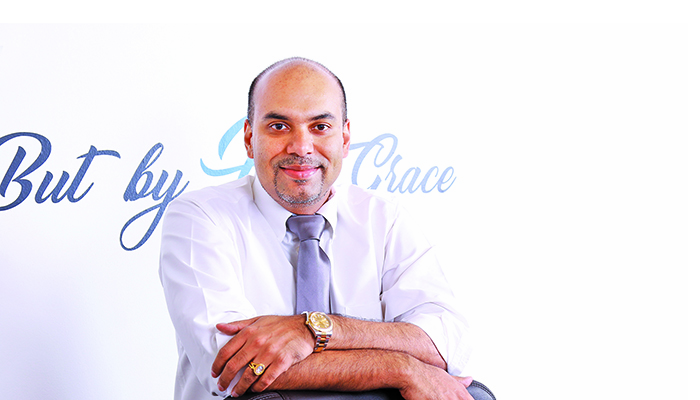 Dr Saamuel is the Vice-Chairman, Knowledge Oman and is Ex-Chairman, Indian Schools in Oman. He can be contacted at [email protected] for queries or suggestions.