Austria can pride itself with its outstanding natural beauty and spectacular scenery; crystal clear lakes with drinking water quality ringed by deep green hills and domineering mountains.
Muscat: Austria is a small country, compact, easy to get to know, delightful to see. It boasts a spectacular scenery and a rich cultural heritage. In some way, one could say: Austria is Europe in a nutshell.
Austria can pride itself with its outstanding natural beauty and spectacular scenery; crystal clear lakes with drinking water quality ringed by deep green hills and domineering mountains. Wooded hills rising out of lush farmland, Alpine peaks reaching for the sky, peaceful pastures and quaint villages resting at their feet as well as vineyards, ancient castles and grand abbeys.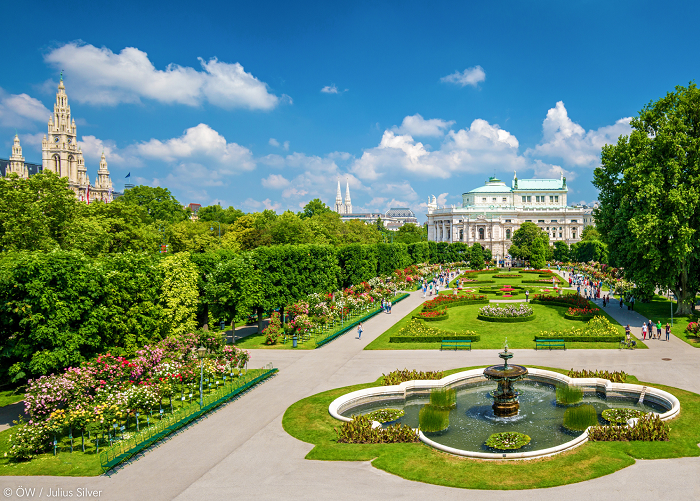 The towns are as varied as the landscape; beautiful cities with architectural sights from the last six centuries, narrow, cobbled stone lanes, wide squares, market towns that have barely changed since the Middle Ages, mountain villages with neat little houses, and flowers overflowing from their balconies. Austria's richness of musical and cultural heritage has over the years produced an array of internationally acclaimed opera, theatre, and music festivals throughout the year. Every January, the Mozart Festival is held in Salzburg; May/June sees the Vienna Festival and July/August, the Salzburger Festspiele and Bregenz Festival on the floating stage on Lake Constance take centre stage. The Haydn Festival in Eisenstadt, the Schubertiade Festival in Vorarlberg or various Palace Concerts in Innsbruck round off the season.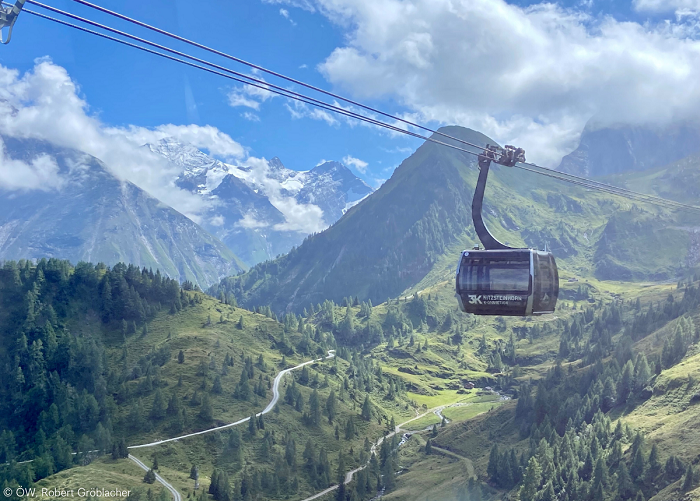 The Austrian Alps provide the perfect stage and setting for either a truly relaxing or a more active holiday experience. The several hundred lakes spread throughout the country convert to water sports eldorados during July and August with water temperatures regularly reaching up to 25C. Gentle rolling hills invite to pleasurable walks and the breathtaking alpine peaks with hundreds of marked hiking trails will take you away from the hectic everyday life to experience the holiday of your lifetime. Bikers will cycle along scenic paths while those seeking adventure will find excitement when rafting along raging mountain rivers or traversing wild canyons. With lush fields and forests providing an abundance of greenery and picturesque snow-capped mountains reflecting in the crystal clear waters of a calm lake, the idyllic town of Zell am See and nearby Kaprun as well as many other small towns and villages around the Salzkammergut lakes provide the perfect antidote to the blistering heat of the Gulf Countries in the summer.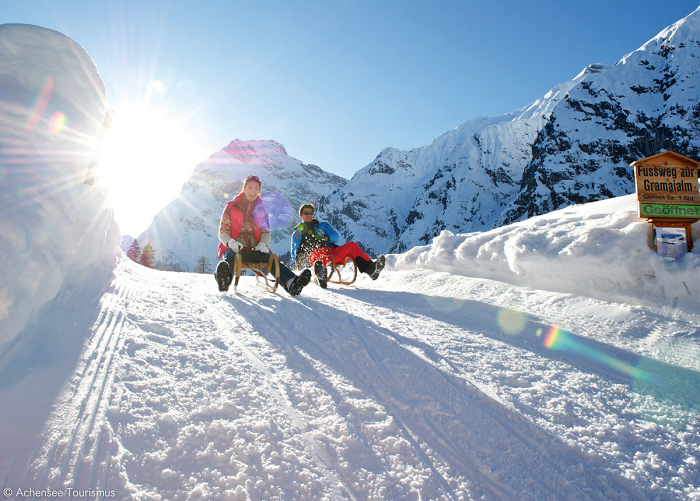 Have you ever thought of getting pampered in one of the many Austrian spas with state-of-the-art facilities and professional staff that offer many wellness and relaxation programmes? Or spending a day browsing high-end international brands, quaint boutiques and handcrafted souvenir stores in Austria's gorgeous shopping streets? Vienna's City Centre, Salzburg's Getreidegasse, Innsbruck's Maria-Theresien-Street or the Mcarthurglen Designer Outlets in Parndorf and Salzburg are most popular with discerning shoppers.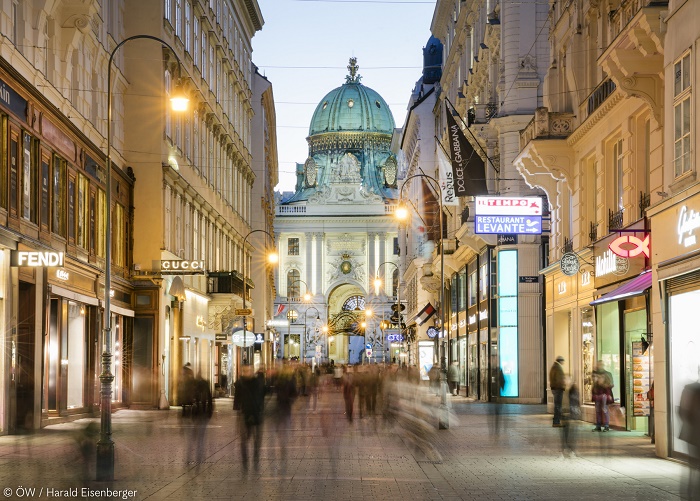 Austria has plenty of interesting things to do and places to visit that will excite the entire family. From the world's oldest amusement park Prater in Vienna to the world's largest ice cave in Werfen, and from salt mines in Hallstatt or Hallein to a whole world of crystals at Swarovski Crystal Worlds in Tyrol - there is no end of entertainment for the little ones in Austria.
But most importantly, do not forget to experience the Austrian 'Gemütlichkeit'! Meet the locals – either in coffee houses (have you heard about Vienna's Café Sacher or Café Mozart?), wine taverns, restaurants or in one of the alpine huts. Savour the warm welcome, authentic hospitality of Austrians and cosiness of luxury hotels, neatly kept apartments, family run inns and atmospheric bed & breakfast places or campsites. And of course don't miss out on the delicious Austrian dishes: Sacher Torte, Wiener Schnitzel and Kaiser Schmarren are an absolute must!
Known for warm hospitality, love of the outdoors, and passion for smooth pistes and deep powder, no one does skiing better than the Austrians. Austria's Alps are blessed with a long and lavish snow season and the country is widely recognised as one of the world's best snow-sure skiing destinations and therefore the perfect destination for a winter break. Austria, which looks back on a very deep and long tradition in skiing, has some of the very best winter sports infrastructure in Europe, and here you will find old integrated with the new and modernity with tradition. Come to Austria for a wealth of perfectly groomed pistes, top-of-the-range snowmaking facilities and ski-hire equipment, impressive viewing galleries and the most modern lift installations. Millions of Euros per year are invested into continuously improving and upgrading the country's already impressive lift and gondola network.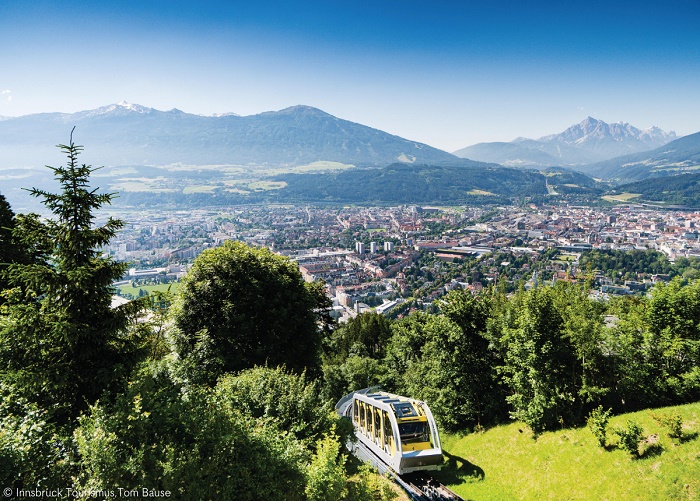 Thanks to the fantastic arena of mountains and lakes, snow and ice, Austria's winter wonderland offers up countless activities off the slopes. Owing to its extensive areas of natural thermal waters and fresh Alpine air, the country looks back on a long tradition of health and well-being with a wealth of superior spas just a stone's throw from the winter slopes, such as Zell am See-Kaprun's Tauern Spa resort or the Aquadome in Ötztal in Tyrol.
Spectacular panoramic views, wild animals and winter flora can be experienced snowshoeing, and particularly impressive routes can be found in the Rauris Valley. Toboganning slopes all over the country offer unbridled fun for the whole family, such as at Wildkogel, which prides itself as being the world's longest floodlit toboggan run. Take a Segway tour across snowy meadows, such as those offered in Serfaus in Tirol. Adrenaline junkies can get their fix scaling the dizzy heights of frozen waterfalls whilst ice climbing.
Put some magic into your winter adventure by taking a romantic horse-drawn-carriage or sleigh ride or taste hot doughnuts under the twinkling lights at one of Austria's internationally renowned Christmas markets all over the country or skate around a frozen lake.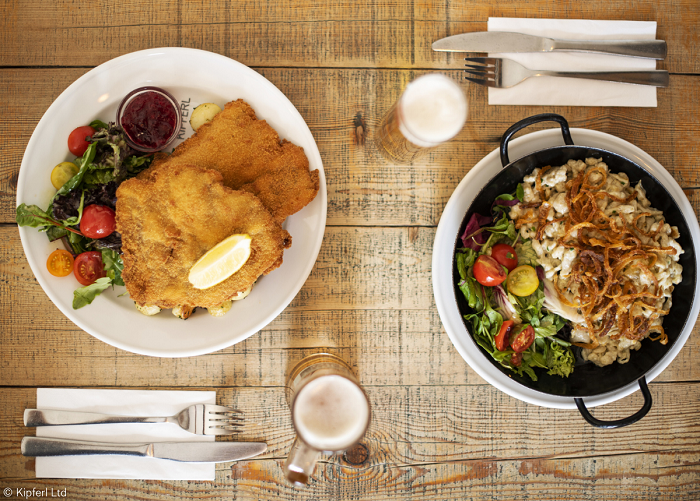 The possibilities really are endless, and you're guaranteed never to have a dull moment on either your relaxing summer or active winter holiday in Austria no matter if you are travelling with your partner, your family or your friends. Wherever you go, whatever you do – you will soon realise that apart from all the beauty, it is the Austrian people that make the difference: Austria welcomes you!