Muscat: The leading retailer Lulu Hypermarket together with the Royal Thai Embassy, Muscat and Thai Trade Center-Dubai is joining hands in showcasing 'Thai Products Week', a true happening in the beautiful city of Muscat, starting from September 7, to September 15, 2021.
The 'Thai Products Week' will exhibit more than 600 freshly imported items from Thailand including Halal certified food products, fruits, vegetables and herbs including other Thai grocery items which will be featured with in-store promotion exclusively at Lulu Bausher and Lulu online store across the Sultanate.
To bring the flavour of Thainess to the general public of the Sultanate, the event also offers live cooking demonstration showing how to use basic Thai ingredients as well as simple local items found in the supermarket in order to easily create refined dishes with the authentic taste of Thai cuisine. The live cooking demonstration will be on the show every day between 19.00-21.00 pm. at the ready-to-eat section of Lulu Bausher.
Not only the world's top agricultural, food exporters and one of the leading Halal food producers, Thailand is renowned for the "Kitchen of the World" in the global supply chain by offering priorities on food security and food safety, by utilizing technology and innovation to enhance productivity and promote high quality agricultural and food products in order to ensure that the entire production processes are in-line with the international standards.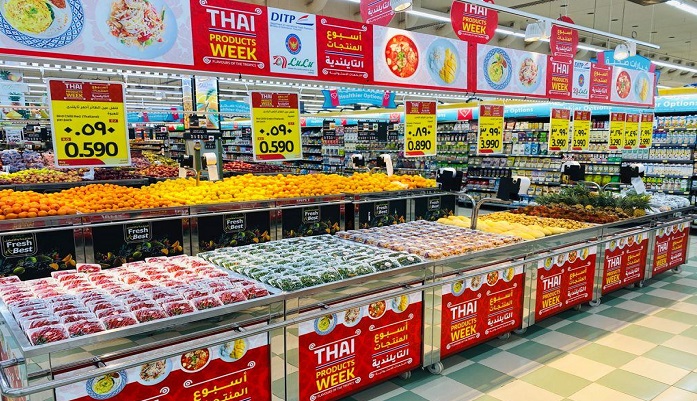 For more information please visit www.luluhypermarket.com and follow us @ThaiEmb.Muscat and @Luluhyperom.