Muscat: Oman's national football team is capable of qualifying for next year's FIFA World Cup, says a new member of the Board of Directors of the Oman Football Association (OFA).
The Honourable Lujaina Mohsin Darwish, who will serve as a board member until 2025, following her recent election, added that the team will be given all the resources they need to qualify for next year's event, which is to be held in Qatar.
"The players are training and preparing well for the 2022 FIFA World Cup qualifiers," she said, in an exclusive interview with the Times of Oman. "We have a strong team and I am confident that they will qualify, God willing, and bring glory to Oman."
"I will work along with my colleagues on the OFA board to help strengthen Oman's football team by giving them the requisite resources in terms of coaching, training and other amenities," she added. "Oman's Football team has proved its quality by winning the Gulf Cup in the past. The team has also given a good account of itself in various other tournaments, so I do not think that Oman's football team is less competitive compared to other national teams in the region."
While qualifying for the World Cup to be held in the Arab world will definitely be an honour for the country, supporting the team right now is very important.
The COVID-19 pandemic has created uncertainty of over training schedules and matches.
"The pandemic has been a disruptor for Oman football, as the restrictions have impacted playing conditions and led to a change of schedule of tournaments, regional and international events," she explained. "OFA is making every effort to give players and the sport the best possible help in these challenging times and we will strengthen this proposition."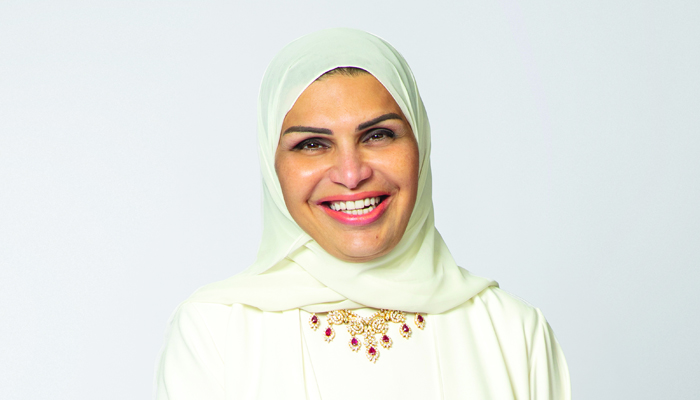 Elected as one of six board members of the OFA, Lujaina Mohsin Darwish was elected to the spot reserved for women candidates. It follows her appointments in public service as a member of both the Majlis A'Dawla and Majlis Al Shura. Her intentions to serve are based on the advice of her father, the late Mohsin Haider Darwish, who encouraged Lujaina to contribute to Oman and the larger community.
"OFA believes in being a role model for best practices in society by empowering women at all levels of the organisation," she said.
"This is in line with the vision of the late His Majesty Sultan Qaboos bin Said bin Taimour, and His Majesty Sultan Haitham Bin Tarik, to give women equal opportunities in Oman," she added.