Muscat: Visitors to the Oman Botanic Garden (OBG) will be able to ride the country's first cable car once it opens its doors to the public in 2023.
Spanning 420 hectares, the OBG will be among the largest botanic gardens in the world when complete, and is located about 35km from the capital, Muscat.
"This unique and diverse location will be the site of the first cable car that will enhance visitor experiences of the garden's various elements," said Salim Al Mahrouqi, the Minister of Heritage and Tourism, in a statement.
"Intense follow-ups take place in this regard," he added. "There are many challenges here, and the targeted goal is the year 2023."
Spearheaded by the Diwan of Royal Court, the project is being overseen by three design firms: Arup, Grimshaw, and Haley Sharpe Design, which have collaborated to deliver the engineering, landscape design, architectural and interpretive design that befits the ambitious and creative brief given.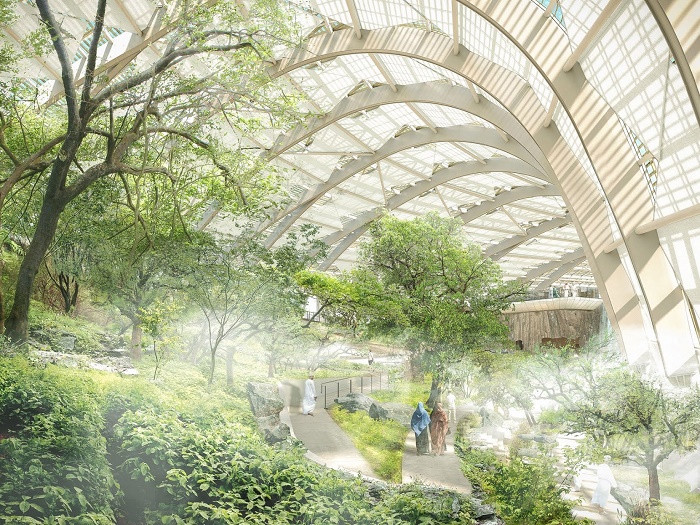 The botanic gardens are envisioned with the intent of providing memorable experiences to visitors for generations to come. Once open, it will showcase all the native plant species of Oman in a series of carefully created, naturalistic habitats. These range from dry, arid deserts, to the rich monsoon-fed forests in the south of the country.
The garden will also showcase the traditional practices people use to cultivate crops and the many ways in which people use plants in Oman.
The eight habitats featured include the oasis, wadis, sabkha, sand deserts, northern mountains, northern gravel deserts, central deserts, and the southern mountains.
The Oman Botanic Garden also intends to be a hub for plant research. Scientific expeditions and fieldwork at the centre will be encouraged, while detailed information of indigenous flora will be stored at the herbarium.
Plans for research and conservation efforts around plants have also been drawn up, as have those for a seed bank, where seeds will be stored for future planting and afforestation programmes.