Muscat: Despite wider challenges associated with the pandemic, key milestones continue to be achieved by Petrofac Oman's project teams; this is in addition to ongoing efforts to keep people safe and ensure that operations progress to schedule.
"We expect late 2021 to mark the start of a wider recovery period for the energy sector globally, with a return to pre 2020 Capex (capital expenditures) spend levels by 2023," Ian Debattista, Country Manager, Petrofac Oman, told Times of Oman in an exclusive interview.
"We will seek to capitalise on this recovery in our core accessible markets such as Oman, whilst also targeting growth in selective new geographies and accelerating our transition to new energies. In parallel, we will deliver on our environment, social, and governance (ESG) commitments and continue to improve our cost-competitiveness," he added.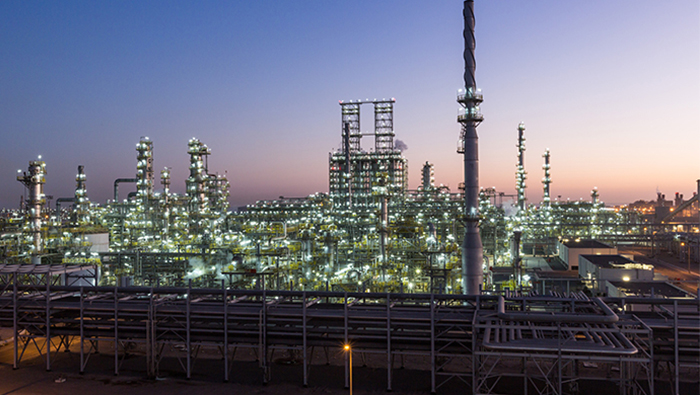 Petrofac has been supporting the Sultanate's energy sector since 1988 to design, build, operate and maintain oil and gas facilities, as well as developing local workforce competence and generating in-country value (ICV).
During the past 33 years, Petrofac has established a multi-discipline engineering and project execution office in Muscat and invested in a state-of-the-art technical training centre Takatuf Petrofac Oman (TPO).
"We have developed a highly capable workforce, with growing localisation in the Sultanate and recorded a multi-billion-dollar ICV contribution to Oman's economy in respect of the purchase of Omani goods and services," he said.
When asked about the total worth of ICV generated by the company from working with Omani suppliers and contractors, Debattista said, "To date, $2.5 billion in-country value has been generated from working with Omani suppliers and contractors. Petrofac is truly invested in supporting the local service providers and supply chain to fully realise their potential."
New projects
The Petrofac Group has a good active bidding pipeline of opportunities due for award in the next 18 months. In terms of new projects in-country, the Group has recently secured two further contracts in 2021, which, together are worth around US$300 million through PDO, Debattista revealed.
"The first is a direct contract for PDO's Marmul Main Production Station Gas Compression Project (MGCP), located in the South of Oman. The second is a project delivery contract with Petrofac's partner and main PDO contract holder Arabian Industries Projects for selected PDO concession areas in the North of Oman," said Debattista.
"Our Engineering & Production Services (EPS) division's performance in the first half of 2021 had secured around US$400 million of awards and extensions in the year to date - principally in Oman, Iraq and the UK North Sea – and we are well-positioned on a number of other tenders," he said.
Current projects
Elaborating further on the current projects that the company is focused on Debattista said that Petrofac Oman has a long-term Framework Agreement (FA) with Petroleum Development Oman (PDO) for the provision of engineering, procurement, and construction (EPC) management services for major oil and gas projects in the Sultanate.
"Our Yibal-Kuff Project for PDO is the second largest and most technically difficult project in their history, it recently reached the major milestone of the introduction of sweet hydrocarbons. This strategically important mega project will help meet Oman's growing medium and long-term oil and gas demands," he said. It is now at the critical final commissioning stage and set to come on stream soon, he added.
The Duqm Refinery is another mega project that Petrofac is focused on. Located around 600 km south of Muscat, the Refinery is designed to be able to process a range of blended crude oils, configured as a full-conversion hydrocracker/coking facility that will utilize advanced technology. Petrofac, in a 50/50 joint venture with Samsung Engineering, is delivering the EPC package 2.
"Our scope of work includes the engineering, procurement, construction, commissioning, training and start-up operations for the utilities and offsites," Debattista said.
Takatuf Petrofac Oman
Takatuf Petrofac Oman (TPO) is a joint venture founded by Takatuf, the human capital solutions provider, and Petrofac. TPO brings an international track record and local capability within a purpose-built centre located in Muscat at the heart of the Oman oil and gas industry.
After recognising a gap in the supply of qualified, safe, and competent Omani technicians for the Sultanate's energy sector, TPO was designed, built, and established on the Knowledge Oasis Muscat (KOM) site, to create a leading state-of-the-art centre of technical training excellence, offering world-class, internationally accredited training programs, for existing and future technical personnel, delivered by highly qualified and experienced instructional staff.
"Our programmes have been specifically designed to help trainees prepare for any scenario with the purpose-built facilities replicating a 'live plant'. In this environment, we can replicate routine activities as well as a wide range of faults in real-time – without any of the risks associated with a live hydrocarbon facility," he said.
"As more complex assets require an ever more skilled workforce, we have developed our training content to ensure fit-for-purpose solutions that are tailored to meet localisation goals as well as safety and technical competence requirements. We differentiate ourselves by our ability to combine industry experience with both our classroom and hands-on practical training at these state-of-the-art facilities in Muscat," he added.
Company's presence in the GCC
Debattista said that the company has a strong presence across the Middle East, and considers the Gulf Cooperation Council (GCC) a key component in the continuation of Petrofac's long-term success.
"We remain firmly focused on safety, maximising local and sustainable delivery, generating in-country value, and playing our part in the region's energy transition. In terms of our services, we provide a full range of engineering, design, procurement, construction, commissioning, start-up, operations and maintenance services in the upstream, downstream, onshore, and offshore energy sectors; across both oil and gas and renewables," he added.