The 24-year-old Dressel has had three golds in hand prior to Sunday's final.
Tokyo: Caeleb Dressel of the United States won his fourth gold at the Tokyo Olympics triumphing in the men's 50m freestyle here on Sunday.
The reigning world champion touched home in an Olympic record time of 21.07 seconds, 0.48 seconds before Florent Manaudou of France.
Bruno Fratus of Brazil took a bronze in 21.57 seconds.
The 24-year-old Dressel has had three golds in hand prior to Sunday's final, from 100m freestyle, butterfly and 4x100m freestyle relay.
McKeon edges Sjoestroem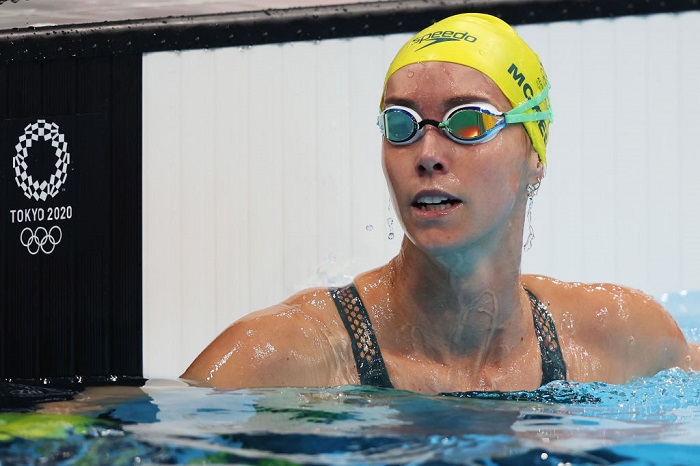 Emma McKeon of Australia beat world record holder Sarah Sjoestroem of Sweden in the women's 50m freestyle final at the Tokyo Aquatic centre on Sunday.
The Aussie sprinted to a 23.81-second finish, edging world champion Sjoestroem by 0.26 seconds.
Defending champion Pernille Blume of Denmark came third in 24.21 seconds.
This is the sixth medal in McKeon's fruitful journey in Tokyo, after two golds and three bronze medals.
Women's 3m springboard gold
Chinese diver Shi Tingmao won the women's 3m springboard gold at the Tokyo Olympic Games here on Sunday, claiming her second gold at the Tokyo Olympics.
The reigning Olympic champion had a convincing lead from the first round, finishing with 383.50 points, 34.75 points ahead of her compatriot Wang Han who finished second.
It is Shi's fourth Olympic gold medal after the women's synchronised 3m springboard win at Tokyo 2020 with Wang days before, and two from the same events five years ago at Rio 2016.
China won its ninth consecutive Olympic gold medal in women's 3m springboard.
Krysta Palmer of the United States bagged the bronze with 343.75 points.