Caeleb Dressel of the United States in action during the men's 100m butterfly final of swimming at the Tokyo 2020 Olympic Games.
Tokyo: Caeleb Dressel of the United States refreshed his own world record to win the men's 100m butterfly gold at the Tokyo Olympic Games here on Saturday.
Touching home in 49.45 seconds, the two-time world champion of the event cut 0.05 seconds off his previous 49.50 mark to claim his third gold in Tokyo
Reigning European champion Kristof Milak of Hungary finished 0.23 seconds behind at 49.68 seconds, which is also a new European record.
The bronze went to Noe Ponti of Switzerland as the 20-year-old Youth Olympian clocked 50.74 in his Olympic debut.
McKeown wins women's 200m backstroke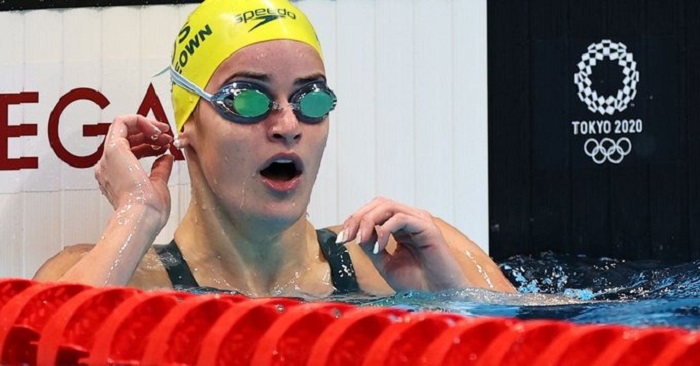 Kaylee McKeown claimed her second title at the Tokyo Olympics, winning the women's 200m backstroke here on Saturday.
After a gold from 100m backstroke where she holds the world recrod, the 20-year-old beat leader Kylie Masse of Canada to second in the final sprint with a time of two minutes and 04.68 seconds.
Masse took the silver 0.74 second behind, and the other Australian in the race, Emily Seebohm bagged a bronze in 2:06.17.
Ledecky wins her second gold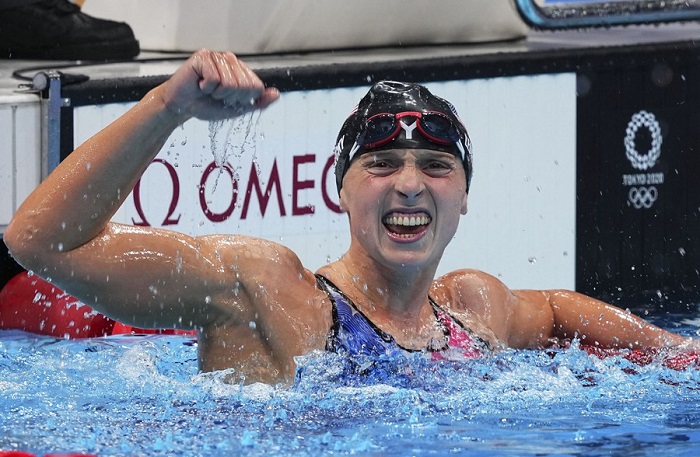 World record holder Kathleen Ledecky of the United States added another gold to her colletion, winning the women's 800m freestyle here on Saturday.
The defending champion enjoyed a safe lead before touching home in eight minutes and 12.57 seconds
This the is the fourth medal for Ledecky at Tokyo 2020, as the 24-year-old freestyle specialist had her first gold at Tokyo 2020 over the 1,500m distance following two silvers.
Ariarne Titmus of Australia, gold winners in 200m and 400m freestyle, took the silver despite a late comeback effort in 8:13.83 and European champion Simona Quadarella of Italy won the bronze in 8:18.35.