Muscat: Taiba, a leading healthcare marketing, distribution, and retail pharmacy group in the Sultanate of Oman, announced the digital transformation with SAP ByD to streamline its processes and continue to make positive market changes. Thanks to the support and consulting of its technology partner, Indus Novateur.
The primary area of its focus has been the marketing and distribution of niche disease medications, particularly for hematologic and genetic disorders. Its pharmaceutical line also caters to other therapeutics in fields like oncology, cardiology and nephrology.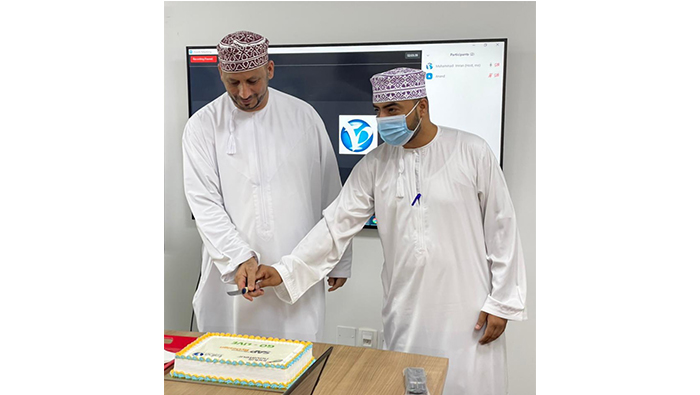 Furthermore, its product ranges for hospital disposables, surgical and medical devices, and lab products, are all aimed at enabling and driving the healthcare industry of Oman to cater for the needs of society at large.
It became crucial for Taiba to find a way to competently and comprehensively oversee the company functions in line with the pharma international standards enabling it to assist in constantly improving the way it serves the community. Also further while deciding on an ERP system the long term continuity with support of a global system have been considered. Thus it has ended up with an apt decision to implement the SAP ByD a cloud-based ERP system.
"With the adaptation of SAP we intend to gain a complete overview of our various processes, tracking inventory with batches, making our supply chain &distribution more efficient, expanding supplier and customer good relation, and strengthening internal standards as narrated by the visionary," said CEO of the Taiba Group, Saif Al Hasani.
"Taiba will now leverage the SAP Business ByDesign (ByD) suite, enhanced and ably supported by Indus Novateur, to greatly ease manual workflows and reduce man-made errors. Data management pushes us to track and simplify stock processes, monitor expiry dates. Automating financial operations using the Finance module is now made feasible. Sales, accounting, and billing tasks are also automated, in addition to the real-time analytics that we use to gain to predict and optimise operating costs," said COO, Khalid Al Zadjali.
Indus Novateur, an award-winning SAP gold partner was selected as our technology partner after due diligence appreciating their expertise in implementing all SAP solutions, specialisation in SAP ByD, local presence in Oman coupled with their presence across GCC, India and USA. We look forward to the continued engagement with Indus Novateur who will provide ongoing support to ensure the availability and performance of the SAP platform, to realise our vision and mission.
SAP ByD will further streamline its human resource management and support employee self-service, in addition, to oversee our payroll and regulation. It strives to continue leading the charge in the pharmaceutical distribution industry to improve the quality of life of patients by providing high quality, innovative products through healthcare organisations.