The Sur Maritime Museum charts the history of shipbuilding in the town. With its strong seafaring connections, it is hardly surprising that the legendary sailor, Sinbad, is thought to have originated there. A replica of the type of boat Sinbad sailed is situated in the Al Bustan roundabout in Muscat.
The maritime museum Sur houses pictures and models of Omani ships and their captains and shipbuilders, the ports the ships frequented, as well as the equipment and tools used for navigation, such as instruments, maps, and manuscripts.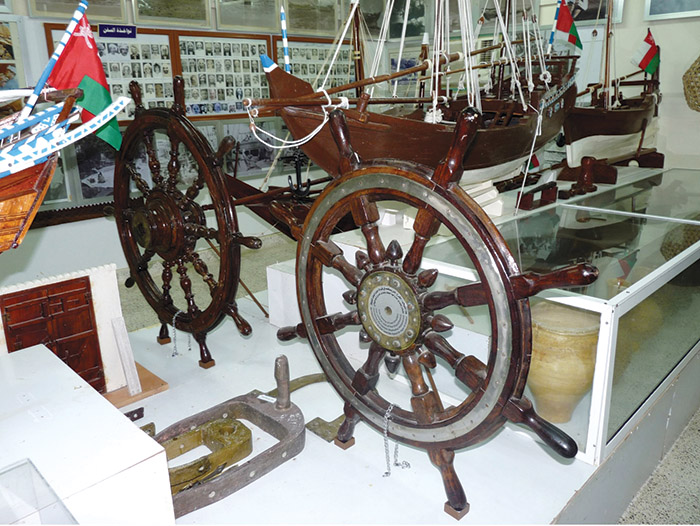 According to Oman's Ministry of Tourism, "The Maritime Museum in Sur is abundant with examples of the Omani marine heritage that highlights the leading role the Omanis played in the maritime industry for a long period of time.In order to preserve this heritage, and to ensure that the coming generations know of it, the Maritime Museum in the Wilayat of Sur was established to reflect various types of Omani maritime heritage."
The Museum was established in 1987 at the Al Orouba Club. Since its inception, it has been serving a scientific cause for the benefit of those interested in Omani maritime history.The museum includes several sections. The emblem of the wilaya 'Al Ghanja Ship' is located at the entrance of the museum. In the middle of the ship section, there are different types of Omani ships.
The visitors can see images of famous makers of ships, locally called Al Wistad, in addition to images of a number of sailors and captains of ships locally called "Nokhidha," as well as photos of ports visited by those ships.