If you've been following this series, you'll know that we have been unravelling the journey of career development in the last couple of articles. The first step was to 'look inward' — to find your career interests, skills and aptitude. After looking inward and understanding our own preferences and capabilities, we now look outward at what's available ahead. Outside is a world of opportunities!
So, today, let's delve into the next two stages – gathering information and exploring opportunities that go hand-in-hand. Once you have completed a self-assessment and figured out your interests, skills and values, you can then start learning about the different fields, industries and occupations that catch your attention.
Gathering information
The first step could be to talk to your parents, student counsellor or teacher, and they could assist you with both online and offline resources. In addition, seek help from friends, acquaintances, alumni members and the extended community. Interview everyone you know about their jobs — ask them details like a typical day, salary range, their skillsets, and their motivations to practice their occupation. Participate in job fairs, career awareness events and field trips to understand the diverse roles and occupations possible in any industry.
Of course, complementing this is the internet — a great, often free source of information. Begin your online search with Career Guidance websites that are run by educational institutions or governments, as such sites are student-centric and offer credible and free guidance. Job search sites too are helpful to give you a perspective of the jobs and job descriptions in a field.
Exploring opportunities
The author and psychologist Barry Schwartz talks about a paradox of choice: having a large number of options in fact makes it harder for us to be satisfied with our final decision. Hence, to avoid feeling overwhelmed, let's break up the process into bite-sized choices by organising the search.
Career clusters exploration
Career clusters are an excellent place to start your exploration. As per the US National Career Clusters Framework, there are a total of 16 career clusters across six career fields — Agriculture, Food & Natural Products; Arts, Communications & Information Systems; Engineering, Manufacturing, & Technology; Health Science Technology; Human Services; and Business, Management & Administration. Further down the line, under each cluster group, there are career pathways. These are small groups of occupations that share common features, knowledge and skills. For example, in the model explained above, there are about 80 career pathways, each of them leading to multiple job options.
You can also utilise career match websites in order to find the following: careers that match your skills; careers that match your interests; and careers that match your values. Note down these and explore where careers overlap across these lists.
Now, as you find occupations that interest you, create an inventory of career interests; or if you have made a mind map after the self-assessment, you could add these to the map.
Career research
This involves learning more about a specific occupation. As you explore an industry or field, go through the websites and social media pages of some companies/ organisations active in that industry for an insider's view of that field. You can also select a few role models from the industry and follow them on social media. Through schools or external organisations that facilitate Job Shadowing, you can test the field by actually getting a taste of the industry by observing a professional as they carry out their job. For example, you can follow a doctor as she attends to her patients or watch an engineer at work. Work-based learning, internships and volunteering are other ways to gain similar hands-on exposure to different fields.
Career pathways exploration
This involves identifying all the milestones to reach a particular occupation/ industry, starting from the stream/ subjects required in school, the elective courses, the preparation needed, like the extra/co-curricular involvement, standardized tests, and the qualifications and training necessary for that position or industry.
It is best to start the exploration process as early as you can while still in junior/ high school. That way, you can chart out a growth and career plan for yourself and prepare well in advance.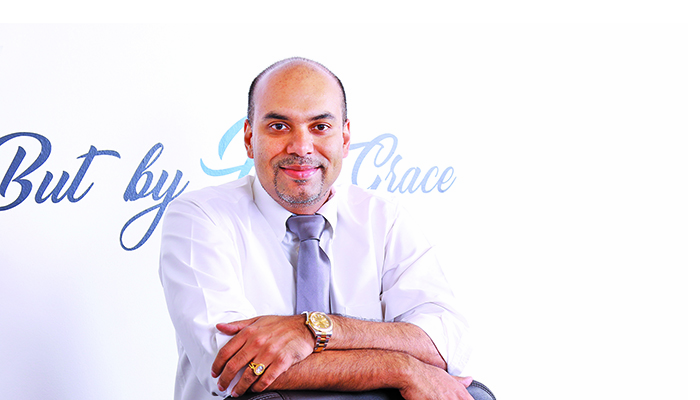 Dr Baby Saamuel is the Vice-Chairman, Knowledge Oman and is Ex-Chairman, Indian Schools in Oman. You can contact him at [email protected] for queries or suggestions.