With more than 25 dishes lined up, the Unlimited Brunch at the Golden Oryx Restaurant offers the best of the Chinese cuisine in Muscat. Golden Oryx Restaurant calls for no introduction ... it's a household name for connoisseurs of Chinese food in town and the only difference this time is that the gastronomical journey gets even more delectable and elaborate with their unlimited brunch every Saturday.
Variety has always been the mainstay of the menu at Golden Oryx, that combines myriad flavours with a cosy ambience. "We have an array of dishes to choose from, be it appetisers, soups, mains or the desserts. Diners would be spoilt for choice," said Joseph Rodricks, restaurant manager.
The soup selection includes Tom Yum Kai which is served in three choices ... chicken, shrimp or vegetable, the regular sweet corn chicken/vegetable soup, and the vegetable clear soup for those who are calorie conscious. Appetisers are known to set the mood for the dining experience and in Golden Oryx with so many choices, the experience goes a notch up.
Some of the not to miss dishes are Peppery Fried Tofu, Singapore Shrimps, Mongolian Chicken and Crispy Fried Chicken in Schezwan Sauce. Drums of Heaven, Fried Calamari in Schezwan Sauce, Honey Glazed Mushrooms or Chicken are a few other delights.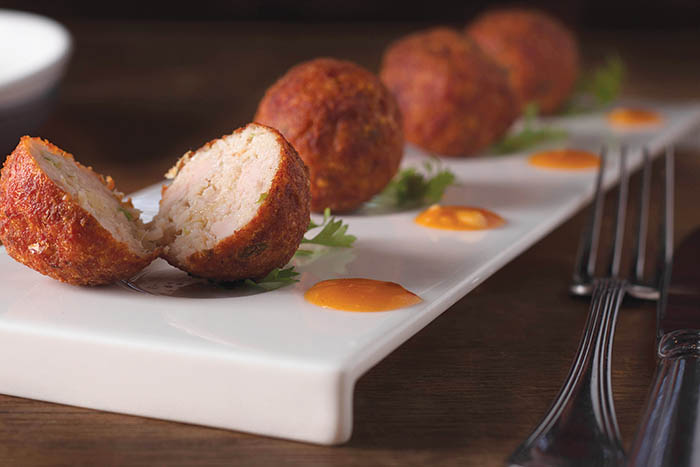 Satiated with the appetiser, it's time to shift one's focus to the mains that include Vegetable Manchurian, Hong Kong Vegetable with Tofu, Crispy Fried Vegetables in Schezwan, Chicken Hong Kong, Fish Chilli Garlic, Fish Black Pepper, Lamb Onion Chilli, Crispy Fried Lamb in Schezwan, Thai Curry and more. These are served with a choice of rice or noodles and individually plated.
That's not all. There are three salads and dim sums are a must. Subtly spiced and flavourful, the dim sums served at Golden Oryx is undoubtedly the star of the brunch. Having the taste buds already sizzled by the hearty meal one would be left with little room for the desserts.
But as it has been universally accepted no meal reaches the grand finale without desserts and no matter what cuisine we savour they provide the wholeness to the meal. So for all the sweet-tooth people, an assortment of desserts including fried ice cream, lychees with ice cream, ice cream sandwich are waiting for you for that sweet finish.
Beating the heat, the gastronomical trip to this exclusive brunch is worth a visit not once but umpteen times, every Saturday. The Unlimited Brunch at Golden Oryx beckons with its elaborate menu. If you are health conscious, a vegetarian or just a regular gourmand, head off to Golden Oryx ... the restaurant that certainly adds value to Muscat's culinary map.