Our children may be forced to spend the majority of their time indoors, but look into their mind, and you will find the answers to the endless, wonderful possibilities of our future.
Change is constant.
When we say so, however, do we point to the changing passage of time? Do we mark changes through the generation gap? Ponder over this a little longer. You will find change invading each moment, in the shape of every situation.
Situations, which come wearing the mask of "time", make us who we are, in terms of how we oscillate with these changes in and around us.
In recent times, COVID has taught us exactly what changes are and how we deal with them. Truly and sadly enough, life amidst this ongoing pandemic has given us reasons to feel dejected and spend hours being pensive. It came as a sudden thrust to all of us, in an unforgiving manner.
Changing from fortunate, mask-free humans to masked musketeers and fighting with just the one weapon, immunity, have baffled both us and our future generations simultaneously in the clutches of a dreadful faceless mutant – the coronavirus.
Changes that were far more slow and steady two years ago, are now as speedy as our web browsers.
Our future torch-bearers are now adept at clicking and scrolling a mouse and bridging the knowledge gap. Generation next is building the digital era the way that is faster than we ever imagined. They are learning with us and are learning quickly. Soon, they will be pros in the digital realm...if they aren't already
When change comes as an alchemist in life, a revolution transpires, sometimes making the situation less exciting. The recent revolution against COVID has handed us all a situation that isn't thrilling. Our young ones now face considerable change, both digitally and socially. But they genuinely accept these with an ever forgiving smile.
Their favourite seat in the school bus and preferred classroom chair now remain unclaimed. Exam patterns altered from pen and paper to online MCQs. Homeschooling is the new mantra. They are their own sole competitors while grabbing their study table and chair. Referring to answers during an exam is now easy-peasy, compared to the stealth mode tactics employed in examination halls.
Virtual classmates' giggles and mischiefs remain absent. Teachers' roll call is less fun. Proxies are well-monitored digitally. Aren't these changes making them stressed? Are they not gloomy, thinking of their abruptly changed immemorial childhood saga?
Look up UNICEF data on mental health during the pandemic to learn how children are frazzled mentally. They feel nauseatingly daunted as adults sit, paranoid, monitoring the number of cases and deaths.
They see the pandemic hovering around but don't grumble. They abide by the rule book. Social distancing is pretty similar to their school's physical education class rule: maintaining one arm's distance taught them the trick.
Check their chat boxes. You will know their best buddies and secret keepers. Look into their eyes gazing at their favourite teachers and missing the pat on their back, which used to be given to them no sooner after they'd answered correctly. Listen to their voice, when you're out on a drive, and they ask you to take a round through the roads and alleyways that lead to their school.
Every step they put forward with the extra effort needed to achieve the best from every situation seems effortless. They do so with no pretence, to safeguard their generations. Our minds – which have the power to influence the entire world – know how to deal with such situations. A child can paint a perfect path to tame their mind through unforeseen obstacles. Learn through their thoughts.
They still giggle while the online classroom is active. They chat with friends through social apps. They find fun in every corner of their home and the love in our eyes. Their hope makes them futuristic. A carpe diem motto within them enables them to handle every challenging change consistently and diligently. They bring the change, they make the change. They are therefore the change.
Free from all apprehensions, they stand amidst the worst circumstances with the sparkling hopeful eyes showing us a future which isn't as dark as the present.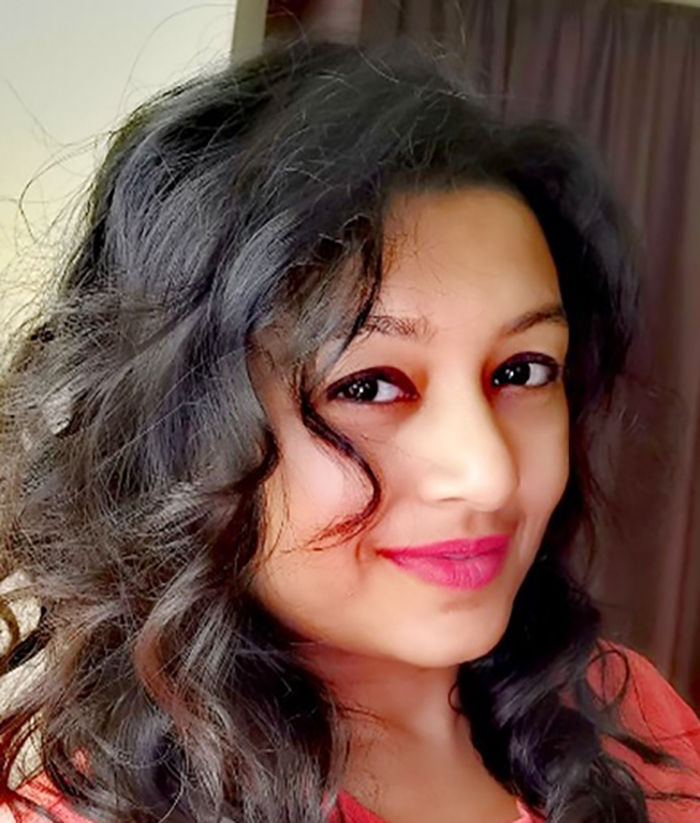 (Swati Basu Das is a writer based in Oman)