Hail Al Ashkharyin is one of the villages at Wadi A'Ahin in the wilayat of Sohar in North Al Batinah Governorate. The village represents the historic evidence of Oman's traditional architecture. Located at the foot of a mountain, it is famous for its old houses, date palm trees and the Aflaj system used for irrigation.
The old houses at Hail Al Ashkharyin are located at the centre of the village. Some of the concrete houses can also be seen, said Salim bin Rashid Al Ashkhari, a resident of the village.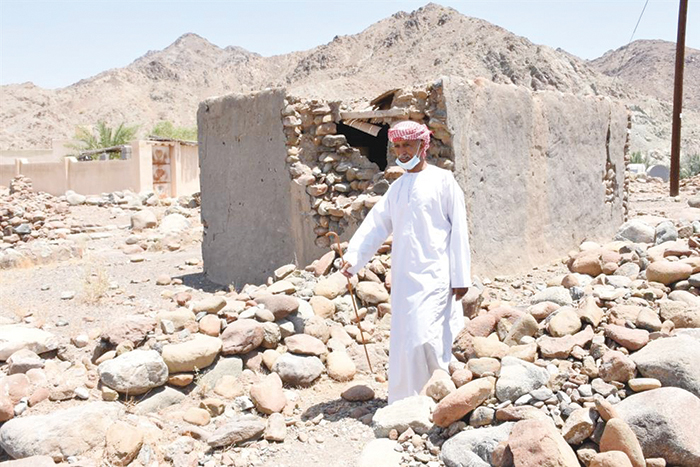 "The old houses are built with small pieces of rock and clay and the roofs are made of palm trunks and branches. It showcases an unique engineering model in architecture," he added. "From the outskirts of the village, at the farms, visitors can see the old houses standing tall to narrate the story of the past," he said.
The houses have low roofs and few windows with vents for fresh air which makes them cold in summer, he explained. The village farms are at the foot of the mountain. Some of the wadis are close to the mountain, he added.