Muscat: An Omani company was able to produce furniture from palm leaves after a three year study and experiments for a whole month in which around 6 tonnes of palm fronds were consumed to reach the final mixture.
Khalid Al Khakifin CEO of Oman PVC said: "We are the only manufacturer in Oman and world concerned with manufacturing doors, wood panels, floors and parquet from palm waste."
In Oman there are more than 9 million palm trees, where palm trees represent 83.2 per cent of the agricultural area of fruit crops and thousands of fronds burned annually. According to the company, more than 350 palm fronds were spent to make a single door.
"We coordinate with farmers not to burn this waste so that we can collect it for an amount that will benefit the farmer himself instead of burning it and polluting the environment," Khalid added.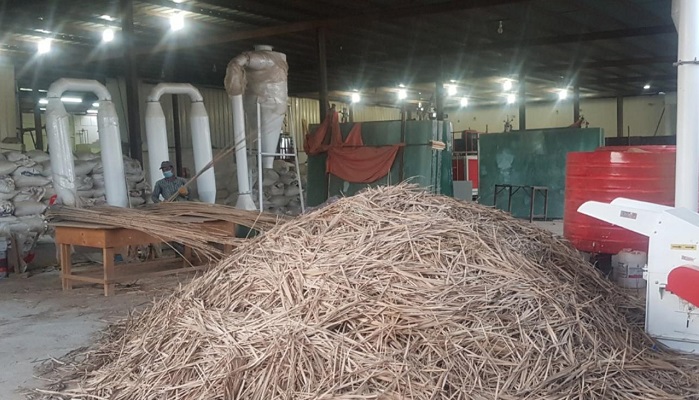 He explained: "Our products withstand all weather conditions, and also high temperatures without defects, meaning that they live for a long time without affecting their quality. Our products are distinguished for their anti-oxidation. They are also not affected by salts and resistant to corrosion so they are suitable for coastal areas."
He stressed: "Due to the mixing of plastic and some improvers with palm fronds, the doors gain a strong standing against water. They are resistant to ignition, as the material from which these doors are made with palm waste is a non-composite, additionally the use of appropriate compounds."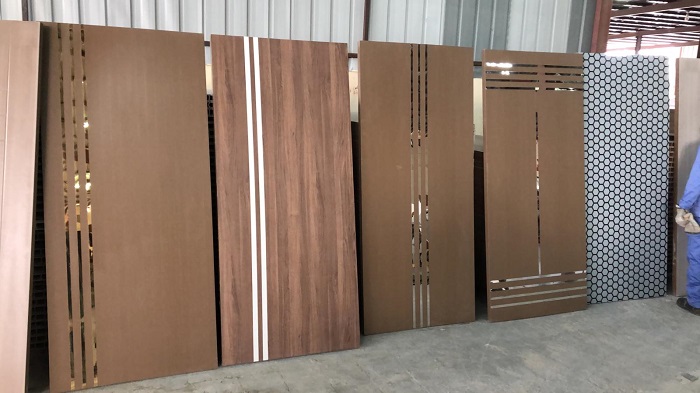 The company announced the start of manufacturing doors at the end of September 2020 and has received several offers to export abroad due to its high quality, it being environmentally friendly, and the materials used which are recyclable.
Khalid Al Khakifin said: "Our ambition is to reach the global market."