Expats buying property in Omani names could face action
Energy
Tuesday 31/January/2017 21:36 PM
By: Times News Service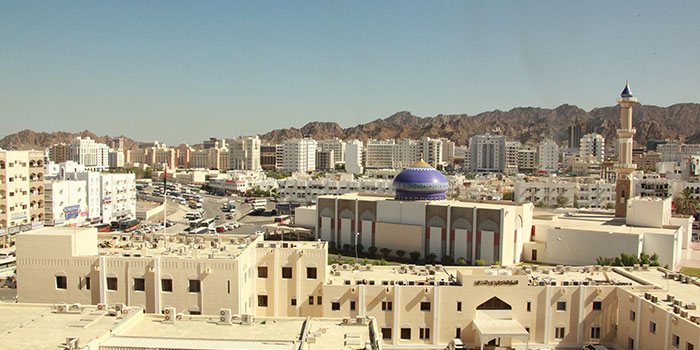 Muscat: Expats who buy homes by illegally entering into agreements with Omanis could face stricter regulations, according to the Ministry of Housing.
Studies are underway to tackle the issue of expatriates buying properties outside of Integrated Tourism Complexes in the names of Omani citizens, a practice deemed illegal. "We know that there are expatriates who are buying properties under the name of an Omani they either know or through a contractual agreement between them. This is illegal," said Engineer Siham Al Harthi, Director General of Real Estate Development at the Ministry of Housing.
"A study is currently being discussed about allowing expats to own real estate development properties outside the ITC areas. This study is more of a regulation and (a measure to) organise the real estate market," said Al Harthi.
By regulating the real estate market, investors would have the guarantee that their investments are safe and that the investment is "100 per cent" their ownership, explained Al Harthi.
Currently, expatriates can only buy properties for residential or investment purposes in the Integrated Tourism Complexes (ITC) which can be quite expensive for those residing and working in the Sultanate.
Al Harthi said it will regulate and organise the procedures for expatriates who decide to invest in real estate development properties where different conditions apply for those owning properties than would apply to an Omani but they will be limited to owning a certain percentage of a property.
When asked about whether taxes will be imposed, considering the Sultanate doesn't have a property tax law and the ITC areas are considered free zones, she said, "There isn't a law to regulate foreign property ownership yet but buying a property in other countries one has to pay taxes because he or she benefiting from buying, selling and renting; so it's only fair to pay the government for offering such services."
When the study is over and a law is in place, the government would know expatriates' properties outside of the ITC areas. It will know who owns these properties and where.
Some expats are anticipating that there will be good news in the coming months, hoping that they could buy affordable real estate outside of the ITC areas.
"I was planning to buy a home but the ITC properties are priced very high. It would be great if we can get something within a reasonable price. I will buy it today," said Mohammed Shafiqul Islam Bhuiyan, who has been living in the Sultanate for 37 years.
Another expatriate said the government should also consider providing permanent residency to those who have lived in Oman for a long time. "I am just like many other expatriates who have spent more than half of their lives in this country. So it is really a great honour if the government moots something similar to what is available in other countries," Indian expat Mohammed Zafar, who has been living in Oman for the last 20 years, said.