Located in the Sharqiyah Governorate, some three and a half hours away from Muscat, Wadi Tiwi is known for its beautiful landscape. According to Oman's Ministry of Tourism, Wadi Tiwi features a "spectacularly deep and narrow gorge carved out of the mountains, running between towering cliffs right down to the sea, old traditional villages, surrounded by lush plantations of date and banana, and criss-crossed with a network of gurgling aflaj".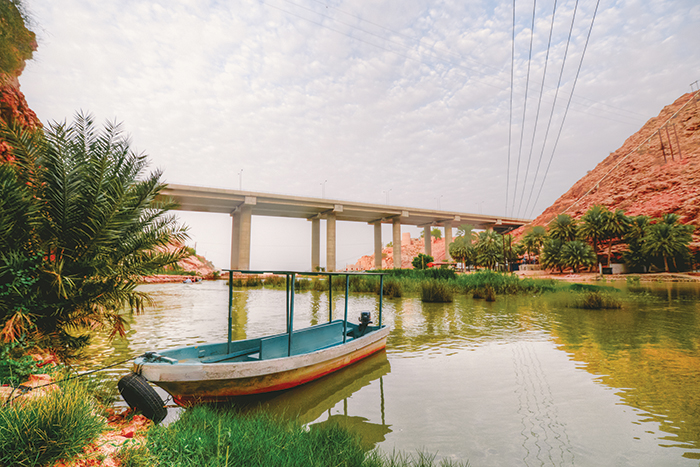 "After around 5km you'll reach the picturesque village of Harat Bidah, where the road narrows dramatically, squeezing its way between old houses and high stone walls. Past here the tarmac ends and a rough track climbs steeply for a further 5km up to the village of Mibam – a spectacular, if nerve-jangling, drive," added the ministry.
Spread over an area of 36 kilometres at the foot of the mountain village of Mibam, it is a fertile wadi that passes through a number of agricultural villages that grow dates, bananas and other local produce, and lie in the shadow of the Hajar Mountains. Climb to the top of these mountains and you can catch stunning views of the land below and the seashore. The villages around Wadi Tiwi are home to the ancient irrigation falaj system, which have been earmarked as UNESCO World Heritage Sites.