Muscat:
The Ministry of Endowments and Religious Affairs has allocated OMR 60,000 for families and to repair mosques affected by the recent weather conditions in the wilayats of Saham and Al-Khabora.
His Excellency Dr. Mohammad bin Said Al-Maamari, the Undersecretary of the Ministry visited several mosques and evaluated them with the help of technical teams to assess the damage.
The Ministry also decided to start the procedures for disbursing financial contributions to the 10 damaged mosques.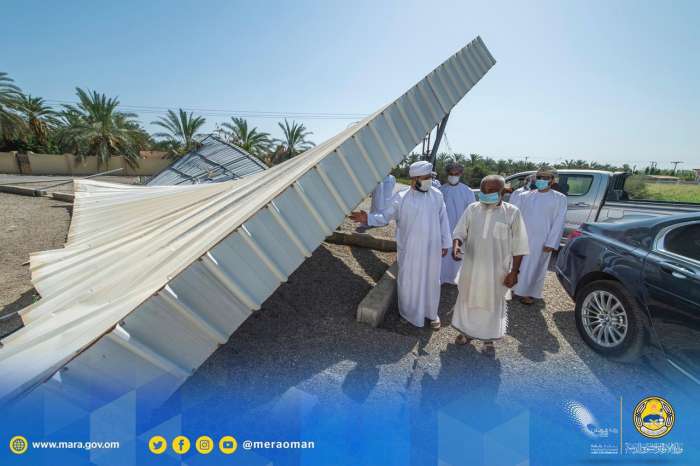 With regard to families affected by the climatic conditions, the zakat committees in the wilayats of Al-Khabora and Saham have studied the deserved cases according to the living conditions of each family so that the aid is disbursed to these families from zakat and charity funds.
To facilitate the matter, the Zakat Department has opened a special program in the electronic system for zakah(
zakah.om
)to register the affected people through the zakat committees in the two wilayats, in order to work to support the two committees with the amounts it estimates in accordance with the damage inflicted on these families.
The two committees have completed studying the cases, which amounted to 237 families, with the start of disbursing the aid due, according to the mechanisms followed in this.
The Ministry approved the allocation of approximately OMR 60,000 as a contribution from it to cover these damages, whether related to mosques or deserving families.