Muscat: An Omani farmer from the wilayat of Nizwa has transformed the rocks of the mountains and the scorching sand desert into green lands rich with fruitful trees and productive crops.
Ahmed bin Nasser Al-Zakwani, one of the farmers of Niyabat Al-Jabal Al Akhdhar in the wilayat of Nizwa has been carving the mountain in primitive ways.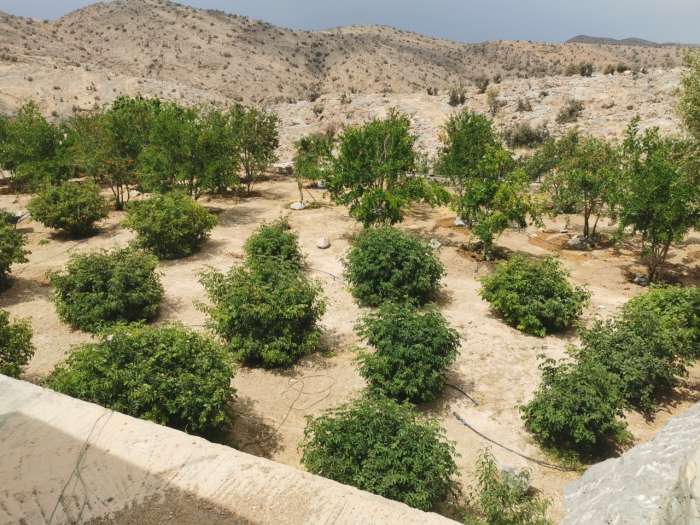 He used firewood and garlic to heat the stones to the point of redness, then poured cold water to work on splitting the stones and turning them into small pieces that could be removed and moved from the site.
Al-Zakwani transferred soil from the wilayat of Nizwa, Birkat Al Mouz , and some dams in Jabal Al Akhdhar to cultivate pomegranates, olives, walnuts, figs, rose bushes, corn crops, and some vegetable crops such as pumpkin, zucchini and eggplant.