Muscat: A new Eid dawns for people in Oman, with restrictions imposed by the government to limit the spread of Covid-19, including night movement ban, the prevention of gatherings and the closure of public entertainment sites. But despite this, families plan a joyful celebration of Eid.
Eid is a religious occasion that Muslims celebrate by wearing new clothes, and meeting and visiting relatives. Due to the pandemic, Eid celebrations have changed for many, with people devising ways to adapt to the restrictions in place.
Rasha Al Hinai from Al Dakhiliyah Governorate recalls previous Eid celebrations, saying: "Before Corona, all my brothers, sisters and their children used to gather at our father's house and everyone has a role in cooking the Arsia and preparing the barbecue. On the morning of the Eid we wake up early and greet my father and everyone else and feast on the Arsia. Then everyone gathers for a group photo wearing their new clothes. After that we visit our relatives, and distribute Eid gifts to children."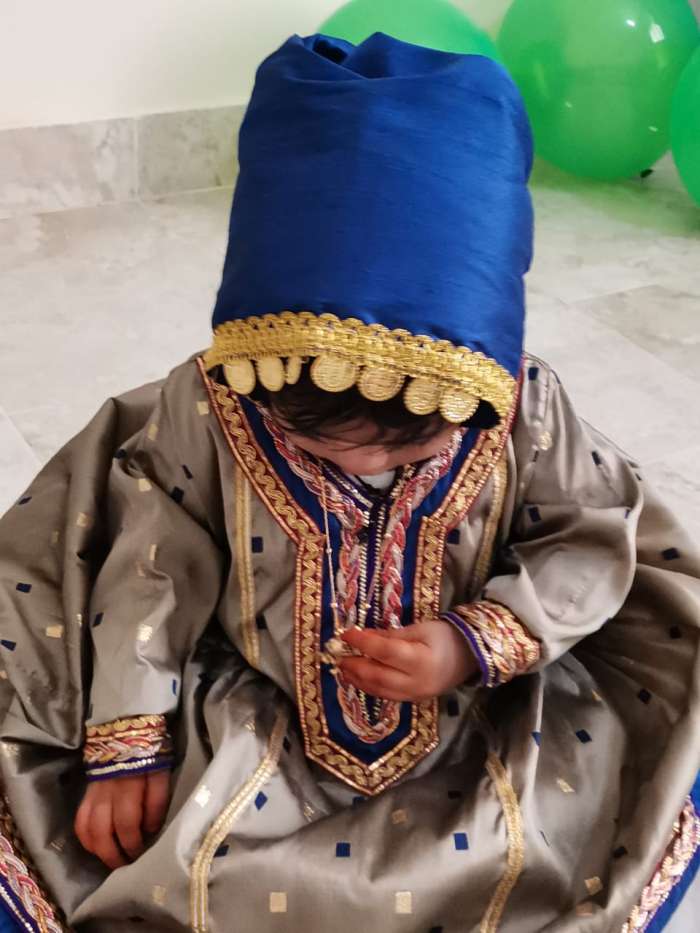 "Because of the pandemic, unfortunately, the family did not meet on Eid last year, but we tried to maintain the joyous holiday atmosphere by organizing games for the children and putting up a mini-shop where they could buy candy," Rasha added.
During Eid Al Fitr last year, all clothing stores were closed and that affected people's preparations for the celebration.
Bakhita Al Rasbi, stressing the importance of preparing for Eid early, says: "I think that the experience of last year taught us a lot. This year, I made sure to finish preparing myself and my family for Eid well in advance. Moreover, the availability and diversification of online shopping sites helped us a lot with advance purchases."
"Eid is here again, without Eid prayer, without shaking hands, hugs and kisses. We will stay away at a safe distance until we are happy to live with those we love for a long time, God willing," Bakhita adds, with hope.
Hasan Shaban from wilayat of Bawshar in Muscat Governorate says: "Because of the pandemic, we lost the feeling of Eid and its social activities. Last Eid we ordered the Shiwa online, and on the first day of Eid organized a video call in which all family members participated throughout the day, in addition to organizing competitions and other activities within the family."
"Eid holiday should have a festive atmosphere and not be like a normal weekend. It is good that there are now shops selling board games for 6 to 10 people. The games bring people closer to each other and add an atmosphere of competition and fun." Hasan added: "I hope this Eid will be the last one within a pandemic."