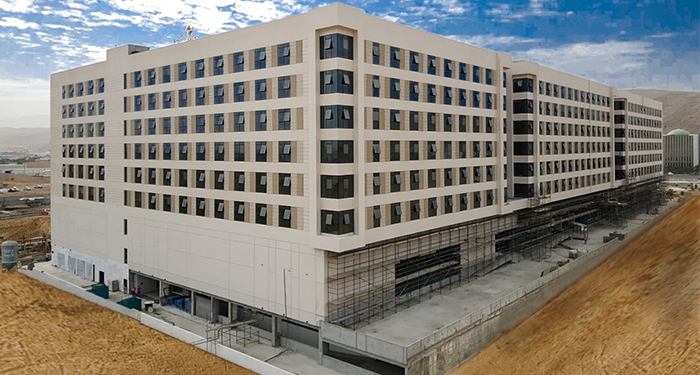 Muscat: The Myriad launched a fresh concept of dedicated housing in the Sultanate of Oman.
"The property in Muscat is designed to be a launchpad for young ladies to find success in the growing Omani economy. Whether they are students, trainees, executives, or employees, all residents will be part of a safe, secure and fulfilling female community," says Vikram Rao, CEO of Strategic Housing Group (SHG). "We are heavily focused on providing a fun but safe environment, and we are the leaders in this space."
The residence blocks sit on top of a 2-storey mall with landscaped podiums and an outdoor cinema. Both local and international retailers are preparing their stores for the opening. Some of the retailers are planning to offer special rates and promotions to the residents, as well as attract external retail customers due to the strategic location. The mall is situated in Al Khoud, with easy access from multiple residential and commercial district zones, as well as from Sultan Qaboos University.
One of the very first outlets to be part of the community is LYFT Wellness, a new upscale and trendsetting wellness and fitness centre dedicated to ladies, bringing a unique concept to The Myriad Muscat. The members will benefit from a variety of workout and yoga classes, personal training and nutrition programmes with multinational trainers and experts from Europe, the Middle East & Africa.
The gym will also offer the first indoor running track in Muscat, as well as an indoor swimming pool. The wellness section will include traditional services such as sauna, steam room and an array of treatments, as well as hydrotherapy facilitated by Omani professionals in this field. Physiotherapy and sports injury treatments will be offered to athletes, along with exclusive fitness products.
"LYFT Wellness will not only be the best ladies' health hub in Oman but across the entire region," says Nasraa, daughter of Captain Said Al-Busaidi, former Handball Federation President and co-founder of the brand, along with Malik Al-Habsi fitness instructor with more than 20 years of experience.
Set to offer accommodation for over 2,700 ladies, opening by the summer of 2021, the residents will have the freedom of choice between various single and multi-occupancy room types to best suit their needs. The showrooms of the residential complex are open for visitors to experience the high standard-setting, bringing all the needs of a home away from home under one roof.