Muscat: Muscat will soon have an energy efficient, state-of-the-art street lighting system, which will see 13,000 smart, remote controlled LED lights installed.
The agreement to install the system was signed between Muscat Municipality, IMTAC LLC, and Signify, formerly known as Philips Lighting, which specialises in modern lighting systems.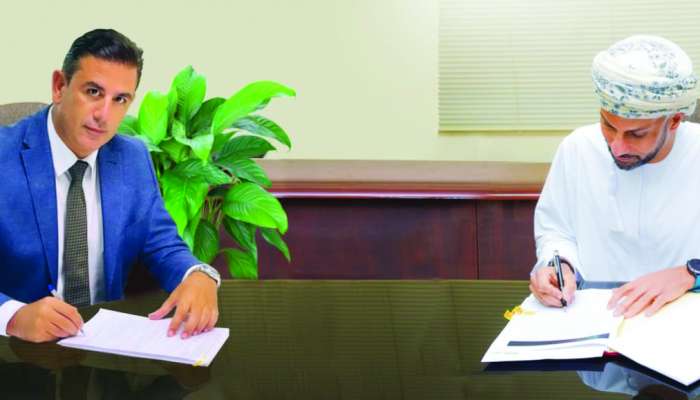 By signing this contract, the two companies will implement more than 13,000 smart LED lights in the city of Muscat that are controlled by 370 smart remote controls. Once implemented, the two companies would have an installation base of more than 20,000 smart street lamps in the city that are controlled remotely, thus saving a significant amount of energy for the municipality and lowering the carbon footprint in the city.
"As a global leader in connected lighting, we are proud to provide our latest Internet of Things technology of Interact City in Muscat Municipality using more than 20,000 connected street lighting luminaires throughout the project, providing up to 85 percent energy savings, reducing maintenance costs, while leveraging the value of smart street lighting systems for additional benefits." Said Goktug Gur, president and CEO of Signify METAP.
Fareed Al Hinai, vice chairman IMTAC, said, "We are very excited about implementation of energy saving street lighting solution for Muscat Municipality and to help create a sustainable infrastructure in Oman Our relationship with Signify is critical to our Smart City roadmap and it addresses Oman's 2040 Vision."
Mukesh Arora, CEO, IMTAC LLC, said, "Our partnership with Signify has helped us combine our widely used Industry 4.0 solution with the global best practices in lighting from Signify. Imtac LLC, through its smart city brand 'empyreal' is a leader in Industry 4.0 solution in the areas of municipal operations, building management, urban and social infrastructure, healthcare, water and wastewater management, and manufacturing industries."
Smart street lighting systems with their dimming-based energy saving capabilities are finding widespread deployment across the world. Over the past few years, millions of smart streetlights with associated control systems have been added by city municipalities across the globe. LED lamps have served as a default replacement of conventional lights which were consuming multiple times more energy than their LED replacement.
Municipal bodies have the responsibility of providing appropriate lighting levels in the city and at the same time, keep the energy costs to their minimum. Most cities such as Muscat have strategic plans that specify how lighting is to be provided and their intensity to be controlled online for different areas of the city. By doing this there is direct saving in the energy cost.
Zeyad Al Zadjali, director of lighting and traffic lights at Muscat Municipality, said, "Energy saving and city beautification through streetlights has been a very high priority for Muscat Municipality. We have deployed world class technology to implement LED based street lights that are remotely controlled using state of the art LED luminaires and computing hardware and software."
The latest lighting and control technology from IMTAC and Signify helps city planners in creating and executing dynamic operation schedules and dimming levels for the city sections. This capability offers a variety of opportunities for the municipality to keep the illumination at their optimal and reduce the energy cost significantly thus making the city more sustainable.
"Our offering on smart street lighting is yet another successful milestone for Signify on leveraging technology for brighter lives and a better world. As customer centricity lies at the heart of our core values, we always use our knowhow to combine technology and digitalisation for sustainability according to our customer's needs," added George Brax, Signify's Country Leader for Middle East (excl. KSA).
It is estimated that there are 300 million street lights in the world, and this market is growing rapidly. In the past, only about 10 to 20 percent of the street lamps were smart controlled. This is however set to change and grow multiple times per industry estimates.
With lighting alone accounting for such a large portion of a city's total energy consumption, the need for cost-effective and sustainable options is crucial. Simply switching to LED lighting can result in electricity savings of up to 50 to 60 percent, and by adding smart control systems, the overall energy savings can go up to 80 percent.