Music maestro AR Rahman speaks about how hidden talent, inspiration, and perspective influenced his newly-released film 99 Songs.
To listen to AR Rahman speak is to gain an amazing insight into just how his mind works, and is sure to boggle yours. And I mean that in a good way.
With his brilliant compositions celebrated in his native India, and earning critical acclaim across the world, his new film, 99 Songs, a musician's tale of self-discovery, love, and loss.
With Rahman having come up with the idea for the film many years ago – he was able to fill in many missing pieces of its production while living in the US between 2009 and 2015 – 99 Songs will also see him debut as scriptwriter: a role that required him to leave his comfort zone.
But Rahman is no stranger to challenges: he was forced to pick up the pieces at the age of just nine, after his father died young. The lessons learned from the obstacles he's faced in life, and the rewards he's reaped after willingly facing them, led him to realise that there is a reason all of us are faced with challenges.
"I was taken away from school, and I used to work with people who were in their forties, fifties, and sixties," recalls Rahman, in an exclusive interview with TFM, the radio partner of the Times of Oman. "My mom's choice for me was music – she told me 'this is how we have to survive and get through life'. I was a kid back then. This was my life."
Those who would question his worldview need to only look at his staggering collection of awards to understand why his belief is so unshakeable. On the international stage, Rahman won two Oscars at the 2009 Academy Awards: for best Original Score, and Best Original Song for Jai Ho (the latter was shared with Indian lyricist Gulzar) for his work on Slumdog Millionaire, which won the Oscar for best picture that year. Two of Rahman's songs from the film were nominated for that year's event.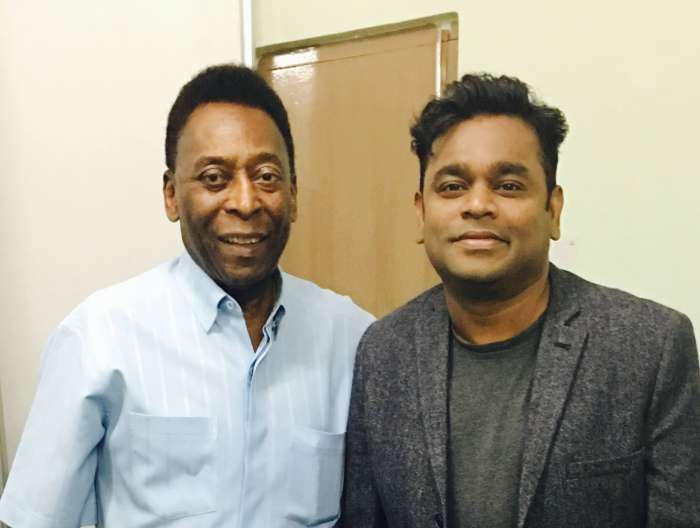 His work with Slumdog Millionaire also saw him earn a BAFTA, a Golden Globe, two Grammy Awards, and a World Soundtrack Award. Two years later, Rahman's contribution to 127 Hours saw his name on the lists for the same awards once again, although he was to return with a slightly smaller haul that time.
After winning his Oscars, Rahman chose to stay on in LA for a few years, using his time there to broaden his experiences by interacting with people in Hollywood who are by far the best in their craft. Regular meetings with people such as Stephen Spielberg, JJ Abrams, and a host of other big names in the film industry enabled the legendary composer to fine-tune his idea of the film.
"I wondered why Indians weren't making a movie like this, why Hollywood wasn't making a movie like this…it's very easy to ask these questions, as compared to doing things," he recalls, speaking to TFM's Evita Louis. "That led to the story, finding the source material, learning how to do this (the film). You should never get into something that you don't know. Because if you get stuck doing something, you won't know how to come out of it, and you will be reliant on other people."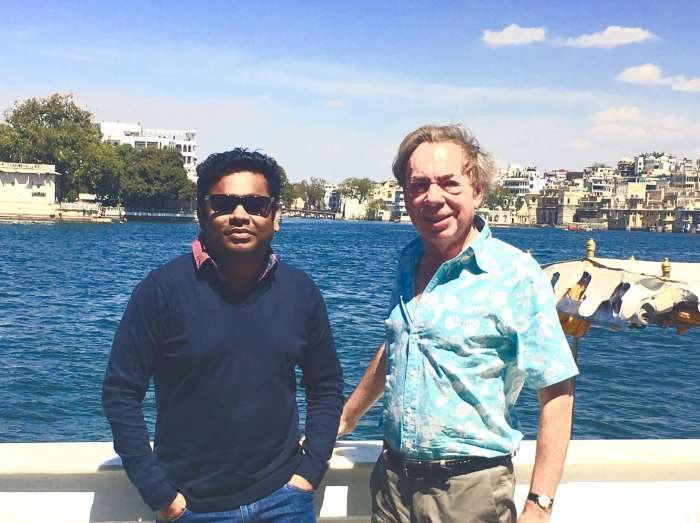 Childhood comes full circle
Rahman's decision to write the script for 99 Songs brought back to him many aspects of his life that were first experiences when he was a child. When he was 13, he asked his mum to buy him a camera – that provided him with the lens to view the world as he'd seldom seen it before.
"I would take photographs, and opposite my school was this developer – I would wait for the guy to watch him work," he recalled. Crafts he was introduced to early in his childhood seem to have an unexpected way of cropping up later in life, and make him all the more better for having learned them.
"In 2009/10, when we did the Jai Ho world tour," he revealed. "There was a photographer with me who accompanied me to a camera store, where he bought a 5D camera, and on the suggestion of his colleague, a number of high-profile lenses.
"I realised that doing an alternate thing was very liberating. You are in music – to get an objective view, you have to go out of it and look at yourself. You have to place yourself in the real world and see how you fit there. So this was a good distraction for me: writing stories and imagining a movie like this."
Even before accolades came to him from around the world, Rahman had always been loved in his homeland, where he remains one of the best modern-day composers India has produced. A six-time National Award Winner, he also counts his nation's fourth-highest national honour, the Padma Shri, among the more than 60 awards given to him by his own country.
It was back home where he also developed and learned other aspects of production that were key to filming: using a green screen, the composition of shots, and most importantly, how to fix a shot when it goes wrong. That learning took place at Yash Raj Films, one of Bollywood's biggest film studios.
"I then worked at Yash Raj with Yash Chopra, met many people there…silently observed what they were doing," he said. "This way, the film has the best of both worlds – Indian and Western ideas to find a project that is very, very close as well as a voice which is very unique, so that it is not like any other movie, but still has the ethos of our Indian-ness in it. The aim is to not alienate people, even though it is slightly different from other movies."
99 Songs also features a debutant director in Vishwesh Krishnamoorthy: who makes the transition to films having previously shot advertisements. There's something about those who set the standards for everyone else in their field, which makes them eager to learn from any situation. The Rahman-Vishwesh collaboration is no different, nor is the process by which their lead actor, Ehan Bhat.
"Working with Vishwesh – because he is a gamer, and this is the first time I have met a gamer – he is talking about visuals that are incredible," admitted Rahman. "I have never seen movie visuals like that. There's this next-gen filmmaker who knows it all: about compositing, about taking a shot, and he has all the filmmaking tools in his mind.
"When you hang out with each other, you exchange a lot of ideas, a lot of wisdom and knowledge, so that is really important," he added. "It was a very pally association. He's got this amazing ability to extract great performances."
While Vishwesh was recommended to him through a friend, Ehan but was finally discovered after more than a thousand aspiring actors had auditioned for the lead role.
"When you are young, it is better to work with more experienced, mature people…they rub off on you, but when you are older, I think you should work with younger people, because their enthusiasm is very infectious, and that enthusiasm is what you lose when you are in a profession for many years," said Rahman.
"We needed to find someone who could both act and sing," he added. "He'd been practicing the piano for a year, and he's singing flawlessly now. He now has the ability to produce his own album covers. This is evolution: you plant a seed, and you see it grow. – [email protected]