ZUCCHINI STIR FRY
Ingredients
2 green zucchini, chopped into bite size pieces
1 tbsp olive oil
1 small onion, finely chopped
1 tbsp garlic-minced
1/2 tsp soya sauce
1/2 tsp red chilli flakes
salt to taste
1/2 tsp black pepper freshly crushed
Preparation
Heat oil in a pan.
Add chopped onion, garlic and saute till translucent.
Now add chopped zucchini.Stir on high and saute for 5 minutes.
Stir in between to avoid sticking or burning.
Season with soya sauce, chilli flakes ,salt, and pepper. Mix gently.
Cover with a lid and keep on medium to high flame.Keep stirring in between to avoid burning.
Check with a spoon or fork if zucchini is cooked or not.
Turn off heat and sprinkle some fresh chopped parsley.Serve hot.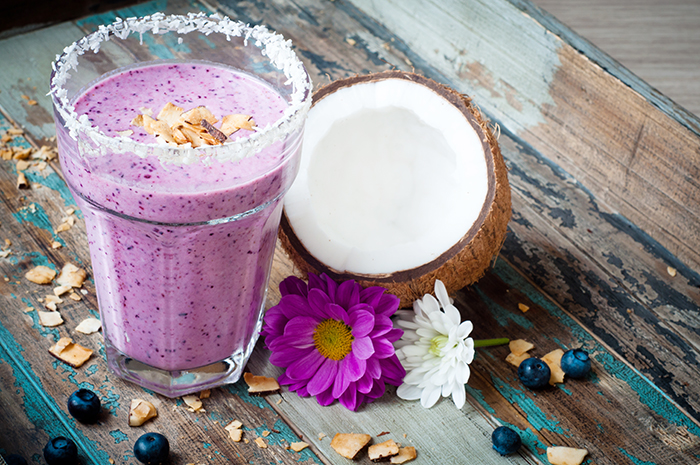 COCONUT BERRY SMOOTHIE
Ingredients
1/2 cup unsweetened full-fat coconut milk
1/2 cup of strawberries
2 tbsp chia seeds
2 tablespoons shredded coconut
Preparation
Combine in a blender and blend until smooth.
Serve cold or at room temperature.