"Whoever brings a good deed shall have ten times the like thereof to his credit, and whoever brings an evil deed shall have only the recompense of the like thereof, and they will not be wronged" (Quran, 6:160)
As the world battles COVID-19, it is natural to be filled with fear or a sense of helplessness. But amidst all the despair, let us keep our faith unwavered. It's with that faith countless acts of goodness, kindness, and courage are taking place in the world.
The Holy Month of Ramadan is the time to gain great rewards by doing good deeds and praying is one of the best things to do. During this month special prayers called taraweeh are done after every evening's last daily prayer, and the start of Fajr prayer marks the beginning of the obligatory daily fasting. Let's pray for the world to heal in these difficult times.
Ramadan Words
"O my Lord! make me one who establishes regular Prayer, and also (raise such) among my offspring, O our Lord! and accept Thou my Prayer."
Iftar recipe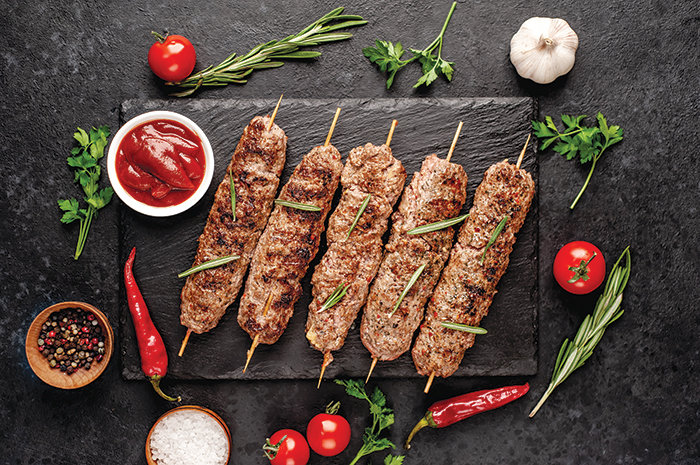 Easy Mince Kebabs
Ingredients
250 gm minced meat
3 bread slices (squeezed in water)
2 tbsp vinegar
2 tbsp coriander powder
1/2 tsp garam masala
1/2 tsp chilli powder
1/2 tsp chaat masala
1/2 tsp dry mango powder
Grind to fine paste
1 onion
1/2 tsp ginger, garlic, green chilli paste
2 tbsp coriander leaves
1 tbsp mint leaves
Oil for deep frying
Preparation
In a mixing bowl, combine mince meat, vinegar and bread slices. Add the spices and the ground paste.
Let this rest for 2 hours to marinate.
Heat oil in a pan. Form rolls from the marinated meat mix.
Drop the rolls into hot oil and deep fry till golden brown on both sides.
Serve hot with chutney or sauce.
Recipe: Oneza Tabish
Health Tip
Take adequate rest whenever you find time. time. People who fast should be regular in their lifestyle and avoid the sudden change in waking up and sleep time.