Muscat: A young Omani named as one of Google's developer experts and is considered the first expert in the Middle East and North Africa in the field of Firebase.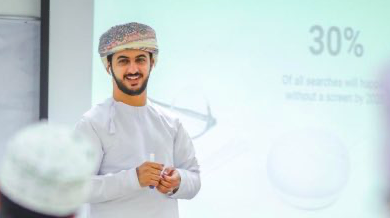 The Ministry of Transport, Communications and Information Technology said, "We are happy that Mahmoud Al Nafie has been selected as an expert in Google Developers, Omani competencies are able to put their digital fingerprints locally and globally. We are proud of him and his colleague who graduated from the SAS program.
Mahmoud Al Nafie commented on the announcement, "I'm happy to be part of the Google Developer experts family as first Firebase expert in Middle East and North Africa, and the first Google developers experts from Oman."