Muscat: Nethra Kumanan became the first Indian woman sailor to book her spot at the Tokyo Olympics, where she will represent her nation along with three of her countrymen, all of whom qualified for the prestigious event during the recently-held qualifiers in Mussanah.
Kumanan will be joined by Vishnu Saravanan, who secured qualification in the Laser Std. class, while Ganapathy Kelapanda Chengappa and Varun Thakkar succeeded in the 49er class.
Congratulating their sailors on their achievements, the Indian Olympic Association (IOA) said it was proud of its athletes for "conquering the ocean waters! Indian sailors are going to set historic sail for Tokyo Olympics."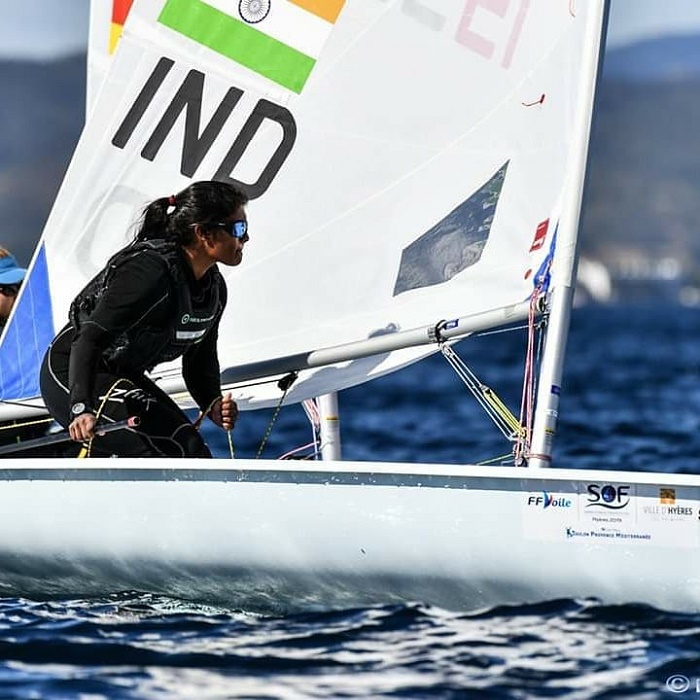 The IOA added, "Nethra Kumanan secures a trailblazing qualification for Tokyo 2020, becoming the first Indian woman sailor at the Olympic Games and the first Indian to qualify directly! Congratulations."
Vishnu Saravanan, who serves in the Madras Engineer Group of the Indian Army, also received congratulations from the country's armed forces.
"Subedar Vishnu Saravanan, Madras Engineer Group, Indian Army, qualified for the Tokyo Olympics in the Laser Std. Class sailing event at the Mussanah Championship, Oman," said a statement from the army's Additional Directorate General of Public Information.
Kumanan also received praise from the Olympic Council of Asia, which said, "Our heartiest congratulations to India's Nethra Kumanan as she became the first sailor from her country to book a spot at the Olympics directly."
Originally scheduled to be held between 24 July and 9 August, 2020, in the Japanese capital, the Tokyo Olympics were postponed because of the COVID-19 pandemic, and will now be held between 23 July and 8 August this year.
Rajiv Kumar, the Vice Chairman of India's NITI Aayog initiative, also praised Kumanan. "Heartiest congratulations to Nethra Kumanan for becoming the first-ever Indian woman sailor to qualify for the Olympics! Nethra joins the new brigade of many talented, young women in sports who are transforming the story of New India."