uscat: With an objective to popularise local businesses in the community, Zubair Small Enterprises Centre (Zubair SEC)introduced leading business projects run by entrepreneurs and members of the centre to the community on the social media.

Adel Al-Hubaishi, senior advisor at Zubair SEC visited three pilot projects run by the centre in the local market, namely the Integrated Smile Dental Clinic, Grandma's Mixes and Al Shafi Pharmacy and interviewed the founders of these business venture's on Zubair SEC'sYouTube account. Through the videos, he introduced the community to the vital services rendered by these businesses and captured their stories on how they were able to transform their ideas into successful business projects.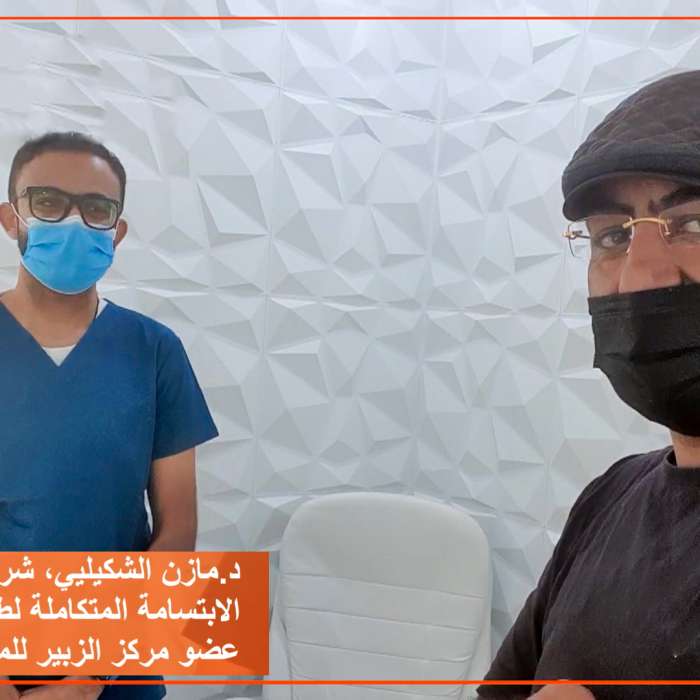 This initiative comes within the support strategy provided by the Zubair SEC to its members since the centre is constantly striving to diversify the methods of support provided to members entrepreneurs. The aim of the centre primarily has been to develop the culture of entrepreneurship in Oman. Zubair SEC is today a standalone economic development institution that has created income as well as assets for people and communities. Over the years the centre has helped several young Omanis launch their own businesses and establishment.

On the initiative of giving exposure to young entrepreneurs on social media,Adel Al-Hubaishi, said,"We conceptualised this idea in order to support and encourage the growth of entrepreneurship in the Sultanate in general. Zubair SEC always seeks to use new methods to help entrepreneurs achieve their ambitions and introduce their products to the society. Social media marketing makes it easy to spread the word about products and mission. We used the Zubair SEC YouTube account to air the interviews we conducted to give the members publicity they deserve. The idea has been lauded by the members because of the positive response they received after audiences viewed the videos.We endeavour to conduct and publish more such interviews by visiting other business owners who are members of the centre and introduce their commercial projects to the community."

Khalid Shafi Khalid Al Habsi, founder of Al Shafi Pharmacy who was part of the video said, "I am grateful to Zubair SEC for their continuous support and for helping me accomplish my objectives in a professional manner. I thank them for helping me with the marketing process, providing business development advisory and consultancy over the years. I express gratitude to the dedicated professionals at Zubair SEC who strive to make aspiring entrepreneur's vision a reality. Zubair SEC has been providing a variety of much needed services for all entrepreneurs, small businesses owners and members of the centre."

Al Shafi Pharmacy is a 'full service' pharmacy which provides blood pressure monitoring and blood sugar checkup, prescription drugs and a complete range of over the counter products (OTC).

Al Habsi said, "Social media is an important element of business marketing strategy. Social platforms help us connect with customers, increase awareness about brands, and boost sales. We thank Zubair SEC for introducing us on their popular YouTube account. Al Shafi Pharmacy displays a number of products of businesses run by Zubair SEC members such as Al Broumi Honey, Al-Zahra Towers Foundation productsamong others."

Mazen Al-Shukaily, partner founder of Integrated Smile Dental, and a member of Zubair SECwho was interviewed for this initiative said, "We thank the centre for its continuous support to entrepreneurs in Oman. They provide many services that has greatly contributed to our entrepreneurial journey. Giving local companies a good exposure on an Internet platform such as YouTube will not only gain them a local audience, but will also make businesses procure a larger audience even across the region."

Integrated Smile Dental was founded by three young Omanis who graduated from Sultan Qaboos University, who are also members of Zubair SEC.

Speaking about his project Al-Shukaily said, "We are located in Al-Amerat and our dental clinic is equipped with latest medical equipment provides all the services that people need in treating and beautifying their teeth. We started working in this clinic nearly two years ago, and that the secret of our success is our appeal to people. There are many dental clinics spread in the local market, but our excellent services has played a big role in the success of the project as we provide all dental treatment services in addition to cosmetic services."


Since its establishment, the Centre has gone beyond the traditional notion of being a 'business incubator' towards becoming a holistic ecosystem providing support and motivation for the talented ambitious young Omanis. It has also moved from being a mere mentor to a partner, collaborator and team-mate. For example, Zubair SEC's Direct Support Programme rewards members who prove through work with the Centre their commitment towards success and dedication in applying the consultancy and advice provided to them by the Zubair SEC team. In addition, Zubair SEC offer a range of business advisory services tailored to meet the business growth needs of its member's small enterprises. Much of the work involves advising its members on regional and economic strategies, benchmarking their business delivery, mapping both demand for and supply of their business concepts, and developing practical training and development tools for use across a wide range of business environments.