Muscat: The Ministry of Heritage and Tourism issued a statement on Friday following the partial collapse of Beit Al Ajaib building, popularly known as the House of Wonders in Zanzibar.
In a statement, the Ministry said, "The Ministry, with regret, followed up the partial collapse of the Beit Al-Ajaib structure in Zanzibar. As the Ministry is funding comprehensive restoration, maintenance and rehabilitation of the project, it will form a team to find out the causes and determine urgent and necessary measures to preserve and protect the building from any additional repercussions."
Meanwhile, Salim Al Mahrouqi, Minister of Heritage and Tourism has informed that the Royal holdings were transferred to a safer location.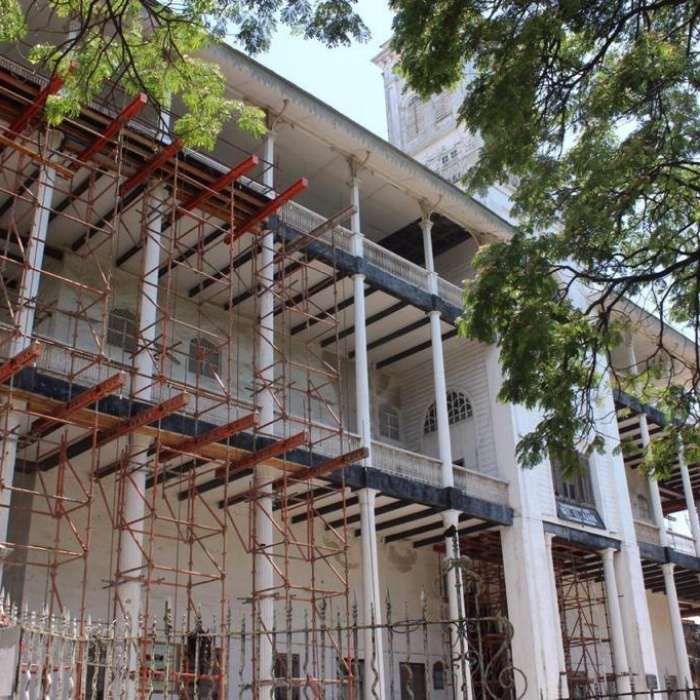 Dr Hussein Ali Mwinyi, President of Zanzibar visited the House of Wonders, one of Oman's historic landmarks on the coast of eastern Africa, to acquaint with the damages to the building on December 25.
The Sultanate General Consul in Zanzibar had recently given instructions on commencement of the renovation works. The company undertaking the renovation would take 15 months and the restoration work would cost $6 million.
The landmark is the longest and largest building at the Stone Town in Zanzibar and is one of the six palaces built by Sultan Barghash bin Said bin Sultan, the second Sultan of Zanzibar.