Where: Nakhal or Nakhl is a wilayat in Al Batinah Region. It is approximately about 100 kilometres from Muscat and is known for date palm groves. One can see the palm groves in most parts of the wilayat.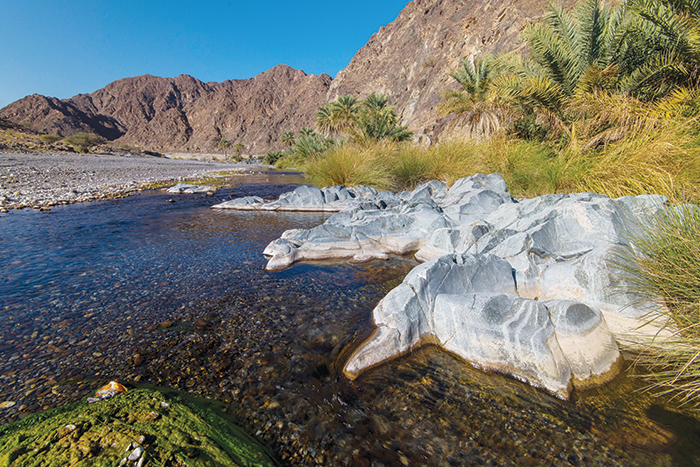 What's Special: Located on a rocky hilltop, Nakhal Fort is one of the most important landmarks of this wilayat. The fort houses a museum which exhibits historic guns, handicrafts and other artefacts of olden times. The fort is temporarily closed. Known for its hot water springs, one cannot miss visiting Ain Al Thawarah that is close to the fort. The warm spring water runs among the palm trees and flows year round.
One can also find many wadis here, Wadi Mistal and Wadi Bani Awf being the popular ones.
There are several small villages in Wadi Bani Awf and a perfect place for those looking for some off-road driving experience with stunning locales. A drive from Wadi Mistal leads to the picturesque Wakan village.