No effect of cyclone Vayu for next three days in Oman
Oman
Wednesday 12/June/2019 15:21 PM
By: Times News Service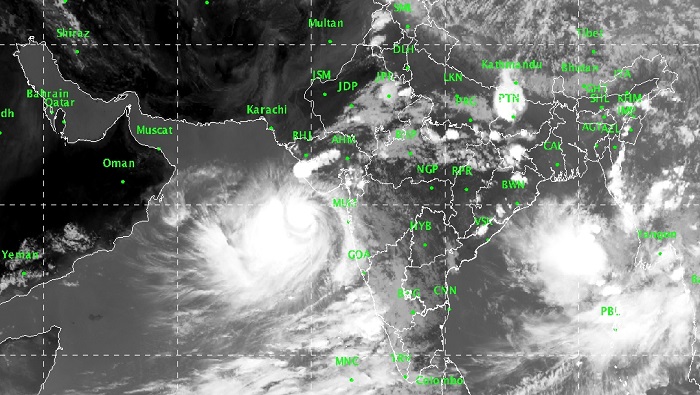 Muscat: Effects of tropical Cyclone (Vayu) will not be felt over the coastal areas of Oman for the next three days, the Public Authority for Civil Aviation (PACA) announced yesterday.
Since June 3, The National Multi-Hazard Early Warning Centre has been monitoring weather conditions in the Arabian Sea. The centre of the cyclone is about 1,270 km away from the Sultanate's coast (Ras Madrakah).
Officials issued a statement forecasting no effects from the cyclone in the Sultanate.
Tropical cyclone
"The National Multi-Hazard Early Warning Centre analysis indicates that there are no possible effects over the Sultanate from the Tropical Cyclone (Vayu) for the next three days. The system is located in the east Arabian Sea at longitude 70.0 degree East and latitude 18.0 degree North with the estimated surface wind speed at the centre ranging between 80 to 90 knots, and away from the Sultanate coast (Ras Madrakah) at a distance of about 1270 km."
The statement added that the latest numerical weather prediction shows continued movement of the cyclone in the north to northwest direction along the western coasts of India.
Officials at PACA said that the Centre will keep monitoring all updates of this tropical weather condition, and advised both citizens and residents to follow its latest weather bulletins and reports.
The cyclone started off as a tropical depression brewing south-east of the Arabian Sea. However, on June 10, it was predicated by the experts at the meteorology department that it was likely to become a cyclone storm and will be named as 'Vayu'. The name was suggested by India, which means wind. The storm was then developed into a tropical cyclone of the first degree on June 12, the meteorology department confirmed.
In addition to that, authorities in India began evacuating people in the State of Gujarat.
and the Union Territory of Diu yesterday ahead of Cyclone Vayu.
The Indian government confirmed that around 300,000 people are expected to be evacuated to protect them from the storm.